Issue

March 2012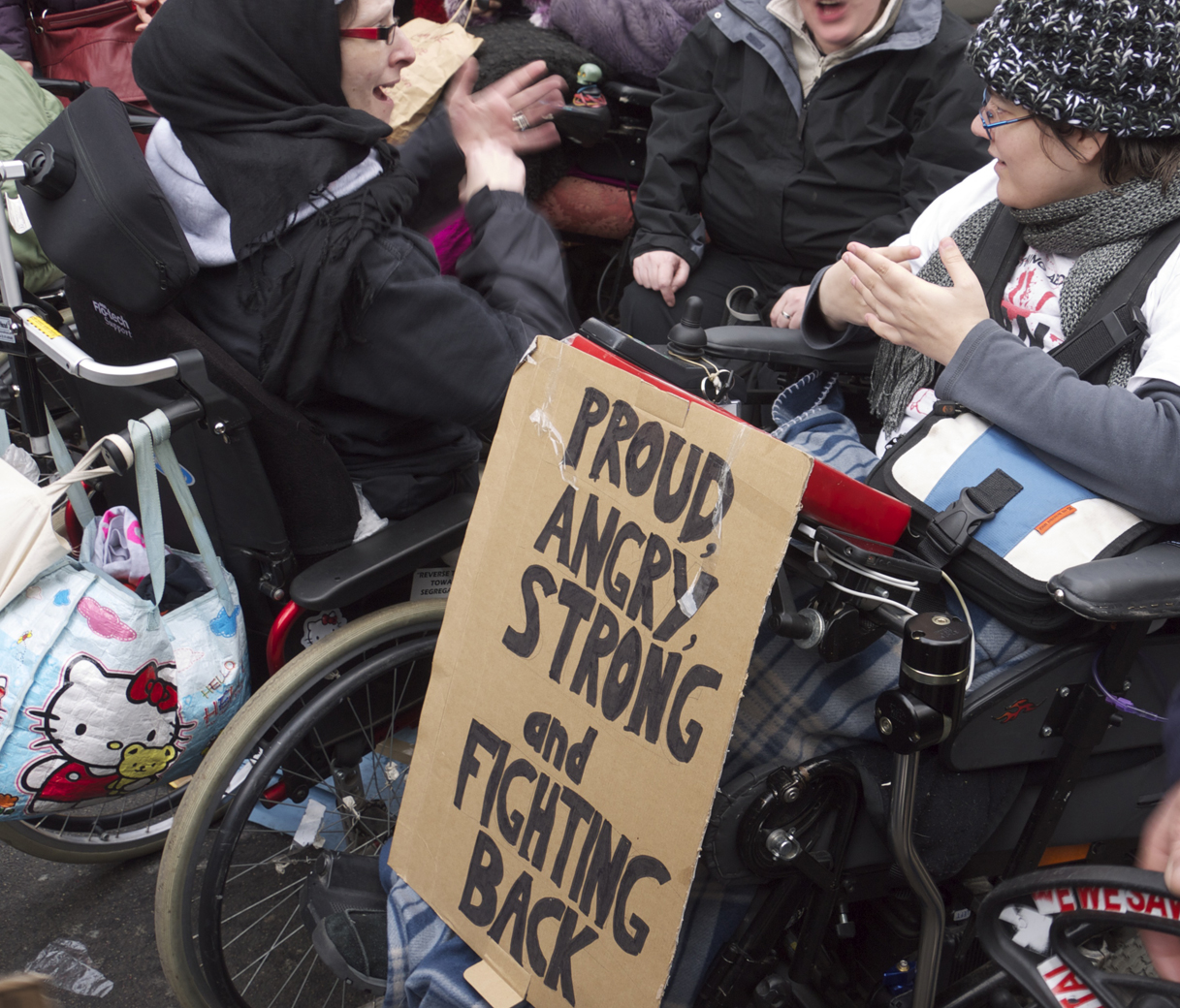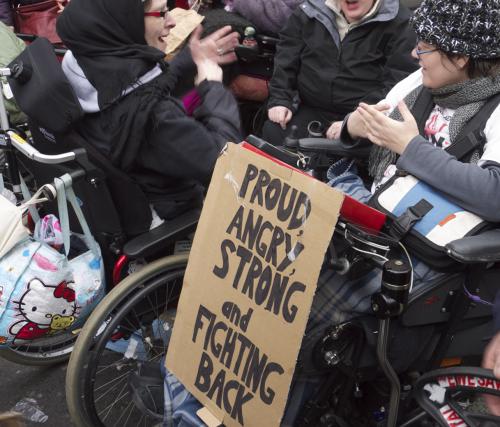 Disabled People Against the Cuts activists in Oxford Circus, 28 January. PHOTO: Rikki
On 28 January, London's Oxford Circus was brought to a standstill when 20 wheelchair users using handcuffs and bicycle locks chained themselves together in the middle of Regent Street and were then joined by 200 others.
After two hours, the protesters voluntarily ended their blockade of two of London's busiest streets. There were no arrests.
The action was organised by Disabled People Against the Cuts and UK Uncut in a protest against the Welfare Reform Bill, now going through parliament, which would result in some half a million people, including disabled children, losing their disability living allowance. Government research admits that this "reform" will push 100,000 children into poverty.