Issue

April - May 2018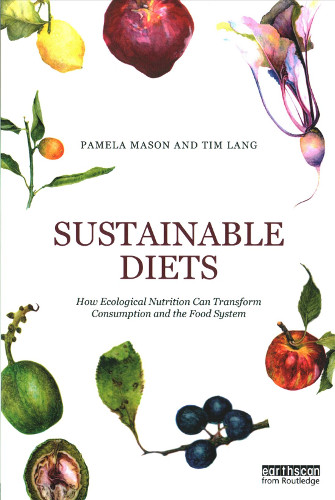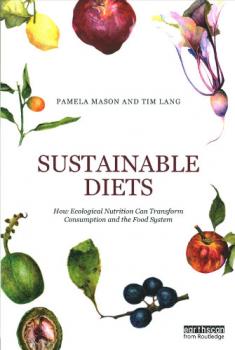 Far from being simply a personal choice, our diet is deeply political.

As Dr Pamela Mason and professor Tim Lang explain, the spread of the standard Western diet has had devastating consequences for people and the planet. Worldwide, obesity has nearly doubled since 1980. Poor dietary patterns in rich nations have been the greatest contribution to non-communicable diseases such as diabetes and cardiovascular disease. 'North America and Europe consume biological resources as though they inhabit multiple planets', the authors note. The US consumes as though it inhabits five planets; Europe, three.

In response, they propose the widespread adoption of sustainable diets which are able 'to feed huge populations equitably, healthily and in ways that maintain the ecosystems on which humanity depends.'

In pursuit of this goal, Mason and Lang have written an academic book chock-full with summaries of the latest research, complete with a massive number of references. Their citing of journal articles, reports and policy documents is often relentless, but there are lots of eye-opening facts to discover for readers who persevere.

For example, they note that global food waste has a carbon footprint so large that it ranks as the third top greenhouse gas emitter after the US and China. Elsewhere they citie a study commissioned by the British department for environment, food and rural affairs (DEFRA) which found that tomatoes grown in Spain and transported to the UK have a smaller environmental footprint than those grown in heated glasshouses in the UK.

If sustainability is to be achieved, the evidence overwhelmingly shows that rich populations need to significantly reduce the amount of meat and dairy in their diet and increase the level of plant foods. This is a 'win-win', as food researcher Laura Wellesley from Chatham House has explained, because plant-based diets tend to be both healthier and associated with lower environmental impacts.

However, Mason and Lang do not automatically endorse a vegan diet as the solution, citing nutritional issues and its lack of social acceptance. Arguably this position inadvertently highlights a limitation of their thesis – while 'animal welfare' is included in their definition of sustainability, the right of animals not to be eaten by humans is not.

With a transition to sustainable diets indispensable to keeping global temperature increases below 2ºC, 'the challenge remains awesome', they note. And though they support long-term, interdisciplinary systems thinking, they do not seriously consider the role grassroots activists might play.

Surely set to become a core text, Sustainable Diets is a brilliant resource for those who want to be fully informed on this hugely important topic.