Issue

December 2016 - January 2017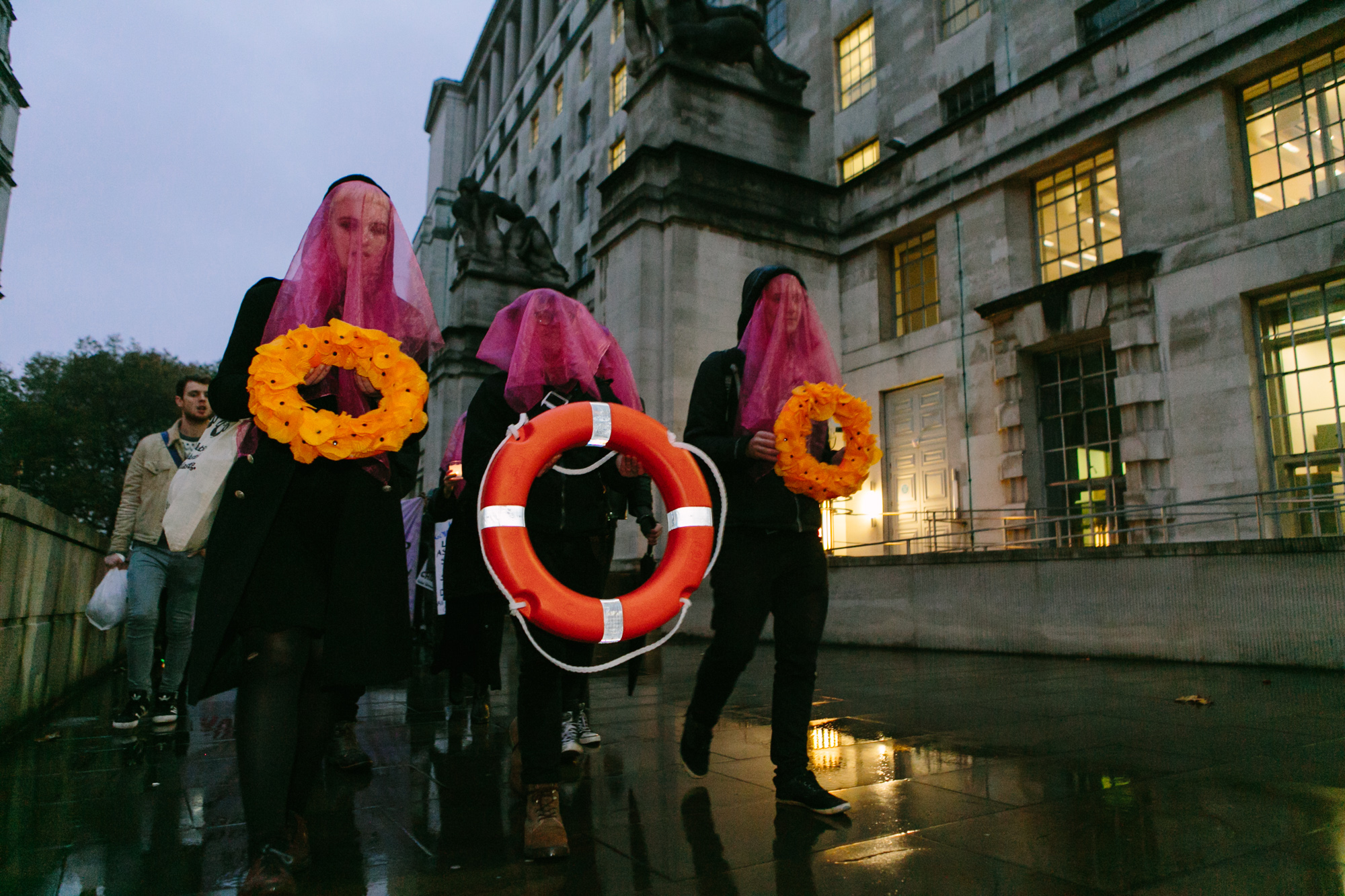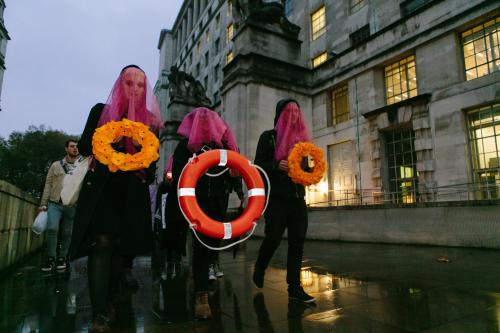 Lesbians and Gays Support the Migrants marked Remembrance Sunday by laying wreaths of orange poppies – the colour of lifejackets – at the Cenotaph in central London on 13 November, remembering the 4,200 people who had drowned in the Mediterranean since January.PHOTO: Lesbians and Gays Support the Migrants
In 2015, there was one death for every 269 arrivals. This year, the UN reports, the rate for migrants crossing the Mediterranean has risen to one death for 88 arrivals.
Deaths have risen from 3,770 to 4,600, even as crossings have fallen from 1,015,078 to 343,589, according to the International Organisation of Migration.
The use of people smugglers has been boosted, not broken, by the EU's focus on border control, according to a report published on 3 November by the MEDMIG international research coalition.