Issue

September 2013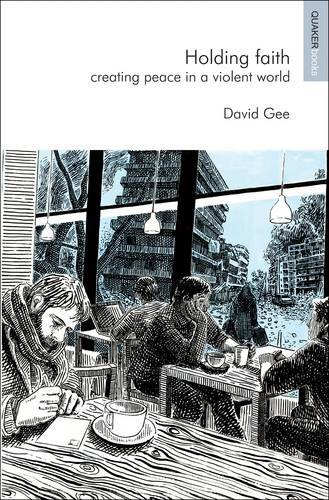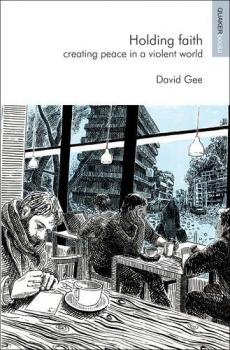 This accessible book – exploring what it means to make a commitment to peace in a violent world – could appeal equally to someone with an interest in peace who may be wishing to find ways of putting this into action, as to a seasoned activist. As much to an agnostic as a person of faith. Wherever you are internally, that is where it takes hold and shakes you.
I even lost my copy, preferring perhaps to drift in the 'pale blue window' dividing the 'over there' of violence from the 'here and now' of a comfortable, oppressive reality. But shake I did, as I moved through my condition, described as 'Pax Alienata': a place inside ourselves which is alienated, sees division, and perpetuates it in our everyday life and structures.
Our ability to live in two worlds at once is explored: being faithful and being fallen.
Being faithful to the life-giving world of God, the wholeness of Shalom or whatever you conceive this to be, as opposed to our common fallenness: a broken spiritual condition.
Creating peace, it is suggested, can be waged by spiritual weapons, by making a decision as to where we stand: 'with the crucifying structures of the arms trade or the peace-making crucified and all those who suffer in war'.
The religious terminology could put some people off, but it describes clearly the faith of the early founding Quakers of the 17th century, for whom spiritual revolution went hand-in-hand with social change – out of which grew the Quakers' Peace Testimony [one of the basic principles of Quakerism, given classic expression in a famous 'declaration' to Charles II in 1660 – eds], held dear through the centuries and tussled with by current Friends.
And yet this is not a history book, as it pulls us back into the present. It becomes at once collective and personal, practical and emancipatory – an experiential book, for those who are open and willing to make that choice.
The events which put this book into my hands, took it away again, and landed me a second copy, are symbolic of the process I went through in reading it. I was led to 'a space of hope and grace' which is exactly 'where people committed to the trust of faith need to be', and – as an ambivalent activist considering my role in a local campaign – I found it helpful in understanding and facing the polarities of violence and peace within myself.
It also helped me grow stronger in unity with my Quaker faith and achieve a greater understanding of the spiritual roots that lead into action, including the Friends' Peace Testimony. It does not give answers about how we should make good on such a commitment, but rather opens up a myriad of possibilities of dismantling current violent structures and redeeming faith communities. 
Peppered with apt quotations and endnotes which allow the reader to develop further in whichever direction he or she is interested, it calls us in diverse ways to be patient while answering to the urgency in our hearts: a sincere, direct call to build a movement through 'militant gradualism.'