Issue

May 2013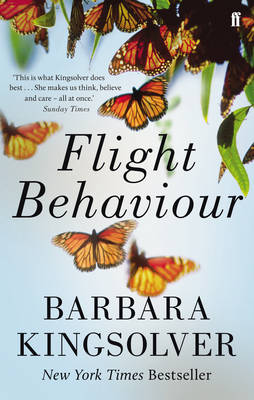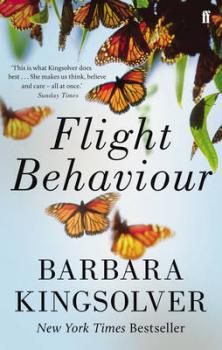 'A certain feeling comes from throwing your good life away, and it is one part rapture. Or so it seemed for now, to a woman with flame-colored hair, who marched uphill to meet her demise.' So opens Barbara Kingsolver's latest novel, as her heroine Dellarobia Turnbow staggers up the mountainside to start a potentially disastrous love affair. It's an arresting beginning, and with any other writer betrayal, heartbreak and destruction would follow. But this is Kingsolver, a novelist with wider interests, and Dellarobia never reaches her destination.
Instead, she is stopped, literally in her tracks, by apparent orange/gold flames in the hillside. Moved by what she has seen, she returns home to her unhappy marriage, only to discover later that the trees are not on fire, but filled with a community of butterflies resting.
The arrival of the butterflies is a turning point for Dellarobia: prevented from going to university by a teenage pregnancy, her life has been a series of disappointments ever since. Now, the opportunity to learn why these migrant insects have come to the Appalachians will prove to be her salvation. For it emerges that these are Monarch butterflies, who make a remarkable annual journey from Canada to Mexico and back. A flash flood in Mexico has destroyed their usual wintering place, driving them further north, entomological victims of climate change. And as news of this phenomenon spreads, they are soon followed by a trail of pilgrims: journalists, scientists, and activists.
Thus, what started out with a personal crisis, becomes a communal one. For in this deeply religious, poor and somewhat right-wing community, the question of whether climate change even exists is a matter of heated debate. For Dellarobia's father-in-law, struggling to make his farm pay, the option of not selling trees to loggers is a real ethical dilemma. And all the while, there is the nagging question, can the butterflies survive winter in a climate that is far too cold for them?
This is an ambitious novel that covers many topics: self-determination, the difficulty of motherhood, rural poverty, the blessings and limitations of small communities, and of course the arguments that rage about climate change. Although it is clear where Kingsolver's sympathies lie, at heart this novel shows there are no easy answers.
When an eager campaigner explains to Dellarobia how she can reduce her carbon emissions by cutting back on flying, eating meat, and driving, her response is that she cannot afford to do any of these things. We are left with the uncomfortable truth that activists are often contributing to the very problem they aspire to solve. Dr Ovid Byron, the entomologist studying the butterflies, passionately fights to save them, even though deep down he believes not only they, but the whole planet is doomed.
At times the scientific explanations weigh down the story telling, and the subplot with Dellarobia's mother-in-law stretched my credulity, but this is a fine novel. The vividly-drawn community and vibrant characters linger long after the final page, leaving the reader stimulated, interested, and ultimately hopeful about the future of the earth. Highly recommended.