Issue

September 2012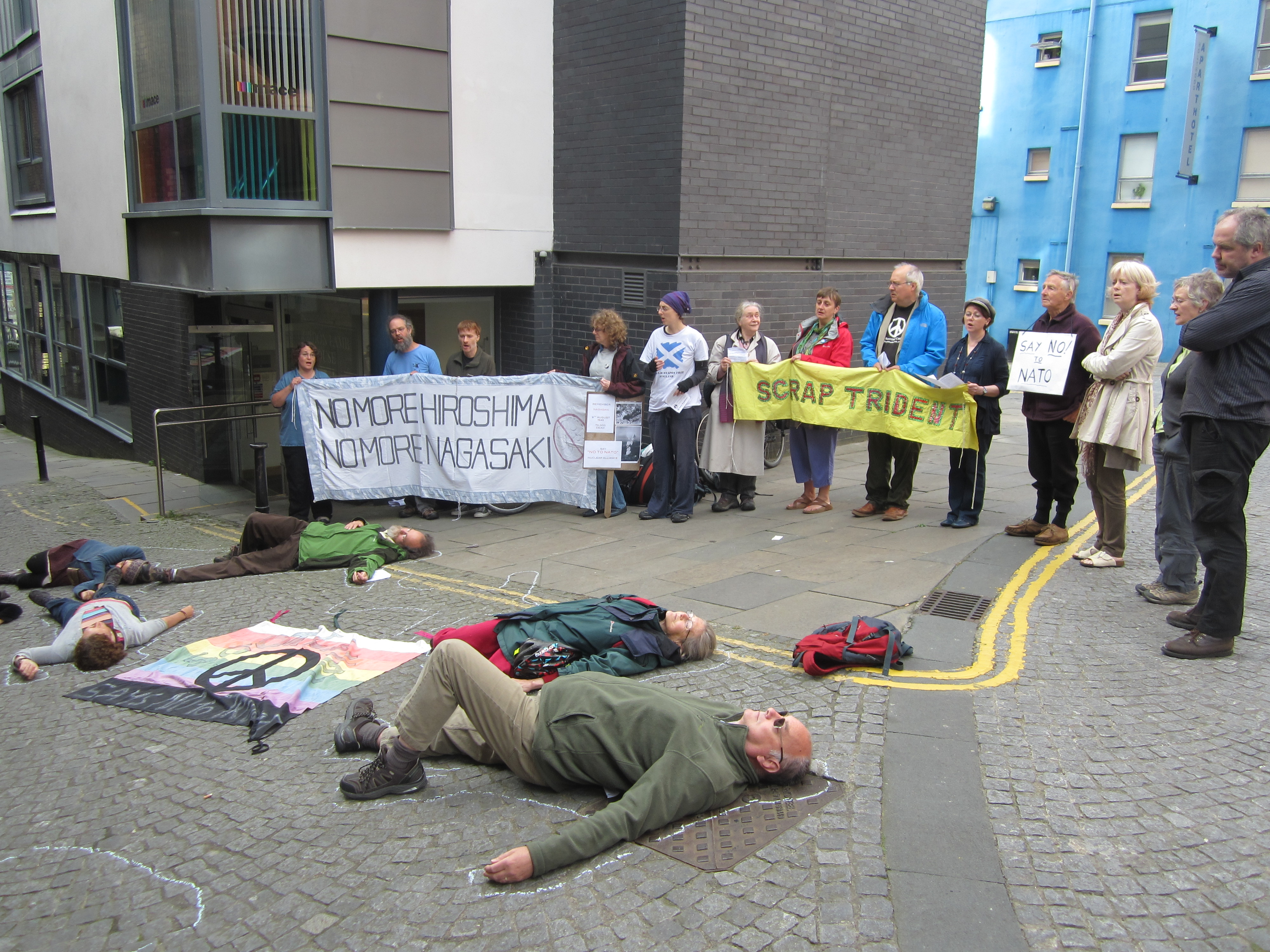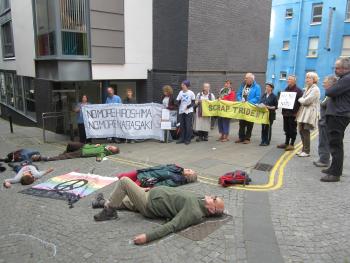 TP die-in outside SNP HQ, Edinburgh, 9 August. PHOTO: Trident Ploughshares
Various stalls and ceremonies were held across Scotland over the first week-end in August to mark the anniversary of the Hiroshima bomb. On 9 August, Trident Ploughshares (TP) held a more pointed Nagasaki commemoration at the Scottish National Party's HQ in Edinburgh.
TP wanted to challenge the SNP leadership's ludicrous lack of consistency in declaring an absolute opposition to hosting nuclear weapons while being willing to join NATO – a nuclear armed military alliance.
The SNP are insisting that their commitment to rid Scotland of Trident is still 'cast iron', but activists suspect that this resolve is weakening.
Out of respect for the victims of the atomic bomb dropped on Nagasaki 67 years ago, the protest took the form of a die-in in the yard outside the SNP office and was accompanied by songs from Rise Up Singing.
The SNP staff took a relaxed approach to the event and although very few people entered the building during the protest, they were well aware of TP's presence.
The media was there in numbers and the protest had wide coverage, including making a front page main story in the Glasgow Herald.