Issue

September 2012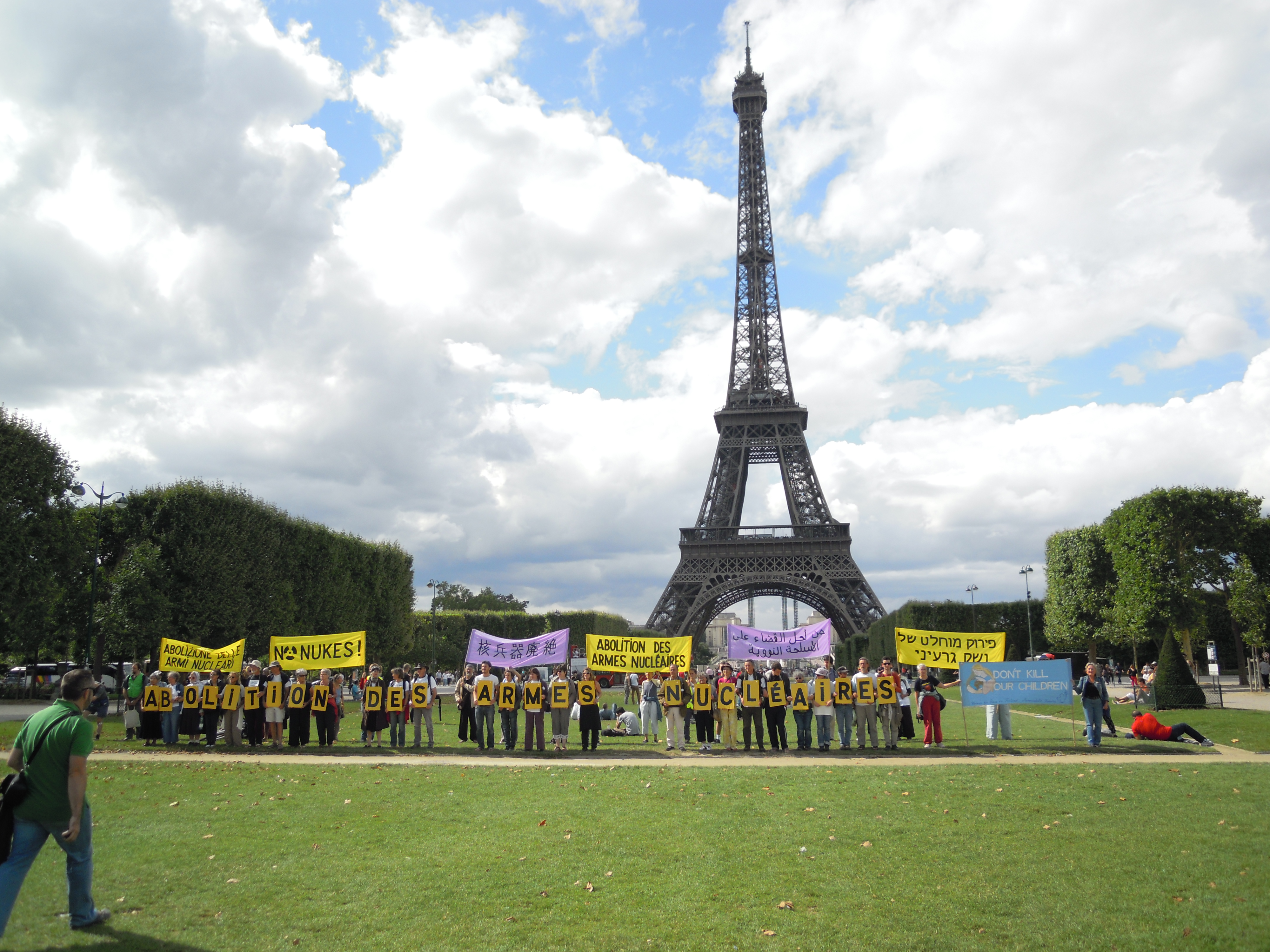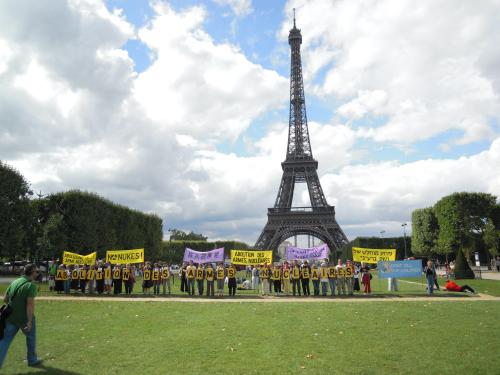 Eighty people from all over France and from several European countries – Lithuania, Finland, Germany – and also several Americans, fasted in Paris from 6 August, anniversary of the atomic bombing of Hiroshima, to 9 August, the date Nagasaki was bombed.
The Paris town hall, the local 2e arrondissement town hall, and the organising associations, the Maison de Vigilance, the Sortir du nucléaire network and the umbrella organisation Armes nucléaires STOP were present throughout the four days. The event was staged just beside the Mur pour la Paix, a work of art just opposite the Eiffel Tower.
The fast participants held a die-in under the Eiffel Tower, theatrical representations commemorating the bombings, and demonstrations throughout Paris. There were clashes with the police when the fasters attempted to get into the ministry of defence.
They aimed to meet the minister to press for France's acceptance of the convention for the elimination of nuclear weapons, voted for at the United Nations by 75% of member states.
The atmosphere among participants was very festive and relaxed, despite the tiredness induced by their fast. Sophie, an activist in the Sortir du nucléaire network, commented: 'I found it very moving when a Japanese dancer performed a dance illustrating the tragedy of Hiroshima.'