Issue

April - May 2023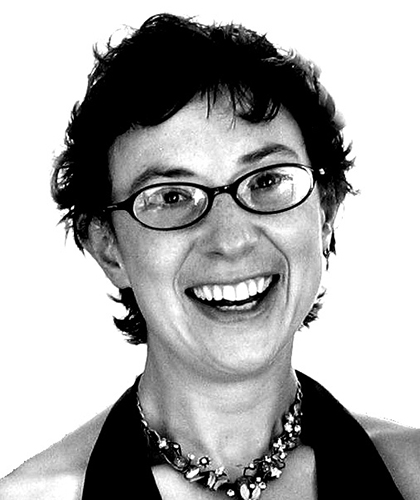 Usually when I sit down to write this column I try to scrape up ideas and make connections between completely random things happening in my life and then shoehorn in some kind of significant observation or realisation.
But this month there are just too many exciting things to tell you, all filling my brain with new twists and turns and deadlines, leaving no space for reflections and ponderings.
We bought a skate park!
One of our new communards, who joined us via Bentley Urban Farm, got offered the opportunity with her partner to buy out the owner of Twisted Skateparks, right next to Doncaster station. The owner wanted to get out of it in a hurry, so we scrambled our co-op knowledge, business planning experience and commune family members with a bit of cash to start buying him out within a month of the idea surfacing.
And, oh my goodness, it's an exciting venue – the lease is largely covered by rent income from a gym and a beauty salon (good cross-community links), there's space for a skate shop and there's a cafe, which will shape up to be an excellent social centre and an outlet for veg from Bentley Urban Farm, various artistic artefacts and agitational propaganda.
We'll continue offering alternate provision (for kids) and free school meals during the holidays, there are plans to run events and film nights, and we're thinking about how best to use our location right next to Doncaster prison to do some interesting prisoner support/prison abolition work.
As I write, we've been in charge for three weeks and it's been a whirlwind of learning – about business rates, safeguarding training, asbestos surveys, negotiating leases, registering the cafe, and seeing how much tat we can get from the Clutter Hut house clearance store opposite.
Meanwhile, spring has sprung at the farm and seedlings are being sown left, right and centre. Juggling the needs of the farm with the needs of the skate park and the re-launched Doncopolitan magazine is proving pretty tricky, though. We've essentially added running two new businesses to the long list of commune 'priorities'.
But there's nothing more satisfying on a cold, bright morning than stepping into a warm greenhouse and letting rip with the hose so that everything's drenched and glistening. And I love working out how much of each thing we'll need – if a person eats ½ bulb of garlic per week and you're planning to have a commune of 100 people (and a cafe), how much garlic do you need to grow for the year? A lot.
No problem, we're making new beds on the neighbouring field. And we're keeping the nettles that have been cleared to make 'Cuppa BUF', our house tea mix – nettles, lemon verbena and peppermint.
Oh, and we're buying another place – a five-bedroom house including the Britannia chip shop (maybe we'll do a really frugal food night called 'Gruel Britannia'), with a massive garage for storing the increasing amount of stuff we're collecting.
Why? Well, actually finding a five-bed place in Bentley is amazing and we can work out how to use the commercial space later. But, obviously, a shop front is a great access point for people wanting to find us. And it would give us a place in north Bentley, the farm in the middle and the skate park right at the Doncaster end.
Tomorrow's task is to buy enough chips to schmooze the owner into accepting our offer. If he'd be up for renting it to us in the meantime, maybe we can even have some spare rooms in time for Cathmas, my upcoming 50th birthday weekend of community-building, political education, fire, food and music.
This will also be an opportunity to share what we've learnt from the 'Anna's House' programme of education by the Kurdish Freedom Movement (about becoming your own self, an agent of collective change rooted to land and community), and from the 'Tactics for Agro-ecological Transition' course (incredible presentations from land/community projects globally) and from the medical herbalism course we're embarking on.
Ah, so here's a dilemma – how do we find the time to keep sharing the basics of the commune with a regular stream of newcomers, while carrying on learning more and also sharing our knowledge with each other and the wider world?
Is this why academia is so self-contained?
Once you embark on a programme to teach and learn at the same time, there doesn't seem to be much time left for anything else.