Issue

February - March 2023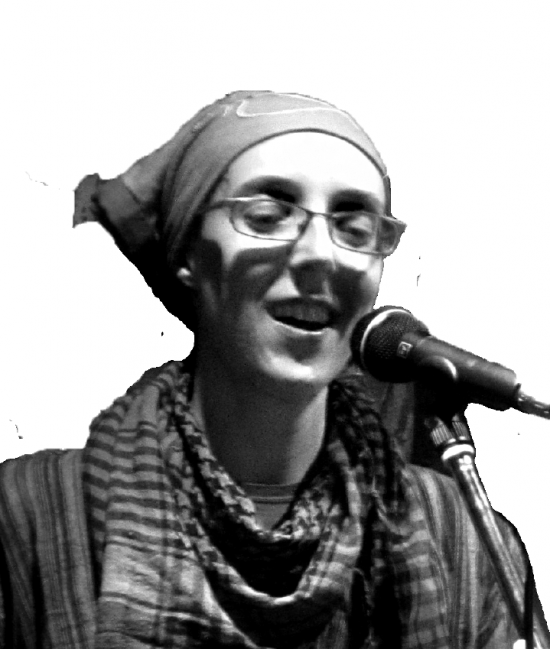 In my work as a community musician and singing teacher, I am a member of the Natural Voice Network (NVN).
As a community of teachers, we believe that everybody has the right to use their voice, that sound and movement are innate expressions of the human animal, and that it is the constrictive societal structures and attitudes surrounding us that prevent many people from feeling able to exercise this right.
We teach songs from all over the world, sharing in the oral tradition of teaching that exists globally.
Most of us are based in the Western and/or English-speaking world and we are collectively in the process of decolonising our own perspectives as well as the way that we teach songs from cultures that we did not grow up within.
Part of our cultural honouring and appreciation work is to be overtly anti-racist in our approach.
Collectively, we stand on the shoulders of many people who have been oppressed all over the world – oftentimes oppressed by our own ancestors. Whether historically complicit in these systems or not, we all now benefit from a disproportionate cultural access to the musics of the world, and we have enjoyed learning and sharing these songs for many years, often without remunerating or being able to acknowledge the writers and creators of the songs.
The Black Lives Matter Commissioning Project was led by Fran André and Sian Cruz, two members of the NVN, alongside African-American music specialist Dr Kathy Bullock.
"Everybody has the right to use their voice"
The project was supported by many singers to commission (and pay well) black composers in the UK and US to share their perspectives in the form of songs for choirs.
So far, eight songs have been commissioned.
Some of these songs are what we might perceive to be more overtly radical songs, speaking out loud the everyday violence experienced by black people, wherever they live. Others share wisdom. Despite facing the depth of this pain, many of these songs somehow manage to carry a message of hope inherited from ancestors seeking freedom.
Arnaé Batson writes: 'Black Lives Matter, Black Lives Matter, Black Lives Matter', over and over again. Her subtitle, 'an ally's love song', speaks to the breadth of who she would like to feel empowered to join the singing of this song, 'Black Lives Matter, Black Lives Matter'.
Melanie DeMore, in describing what informed her writing of 'Just Say Yes', talks about the community of 'conscious and intentional activists' around her in Oakland, California – the birthplace of the Black Panther movement. She describes a resistance choir as 'a group of people who make an agreement to resist "othering" people.' She talks about how risky and hard it can feel to 'say yes' in a world full of division and othering, and her song joyfully challenges and supports us all to explore this perspective.
Lea Morris's 'Lifting as we Climb' is based on the words of Mary Church Terrell, the first African-American woman to gain a college degree in 1884, and brings with it the echo of 'Lift Every Voice and Sing' a song that sits deeply within the consciousness of African-American people.*
Michael Henry worked with Francesca Boccanera to share that: 'I felt the punch before it hit me, At every kick, voices thundered in my head pleading for peace, love, healing, At every kick, my heart beat to the rhythm of my ancestors' callings.'
Jennifer John reminds us of the simple truth that 'it's easy to stand side by side, it's easy to hold out my hand.'
Brenda Rattray asks us: 'Why do people hate?… People of colour die daily'. Her song somehow simultaneously expresses her 'mission of love, let me protect you with love,' ending with another cry of 'Black Lives Matter'.
Una May Olomolaiye assures us all that 'it's gonna be a better day', weaving in African voices singing in Sotho, Zulu, Shona, Swahili and Yoruba.
It is going to be a better day, and I believe it can only truly be better if we take the time to listen to these voices and to share songs and perspectives. The world we live in is so varied and rich, we can only be missing out by narrowing our gaze. Access to the global community is greater now than it has ever been – let's all keep opening our ears and singing along.