Issue

February - March 2023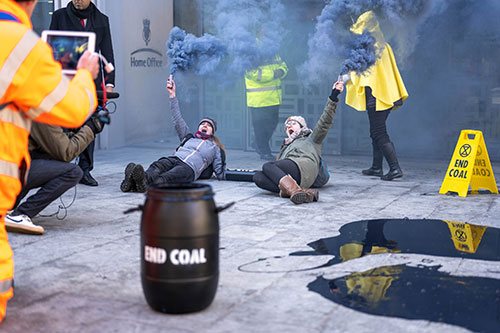 On 13 January, Friends of the Earth (FoE) and South Lakes Action on Climate Change (SLACC) filed applications in the high court to take legal action against the government over the construction of a new coalmine in Cumbria, in North-West England. The two organisations have co-operated in designing their legal challenges to dovetail rather than overlap.
The reason for their request for a judicial review is the decision of Levelling Up secretary, Michael Gove, to grant planning permission for the mine. Gove announced his decision on 7 December – less than three weeks after the close of the COP27 climate negotiations in Egypt.
A lawyer at FoE, Niall Toru, said: 'By giving the go-ahead to this polluting and totally unnecessary coalmine, the government has not only made the wrong decision for our economy and the climate, we believe it has also acted unlawfully.
'Michael Gove has failed to account for the significant climate impacts of this mine, or how the much-needed move to green steel-making will be impacted by its approval.
'Just as many jobs could be created locally through a programme to guarantee every home in the area is properly insulated. This would bring a myriad of benefits the mine simply can't offer, such as lower energy bills, warmer homes and fewer carbon emissions released into our atmosphere.'