Issue

August - September 2021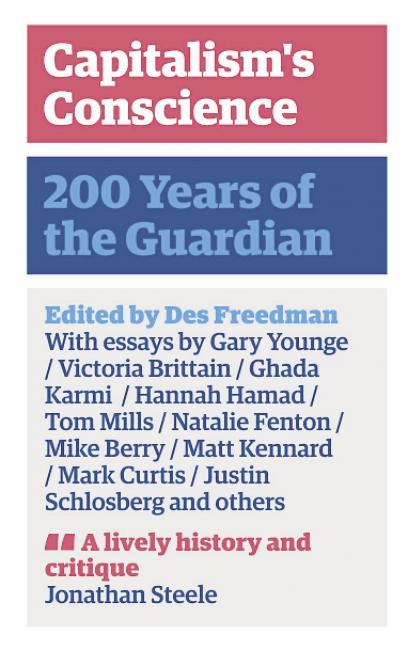 'The Guardian's mission', the paper's editor Katharine Viner recently stated, 'is one that allows – and even encourages – [me]… to challenge the powerful, whatever the consequences.'
This collection, edited by Des Freedman, professor of media and communications at Goldsmiths university, does a good job of demolishing this self-serving view.
Though the paper has a reputation for identifying with left-wing positions, Freedman argues that 'the Guardian is not a left-wing newspaper… it is not affiliated to nor was it borne out of left-wing movements'' and ''it has never been a consistent ally of socialist or anti-imperialist voices.''
Most of the book's well-referenced contributions from academics and journalists highlight the publication's establishment liberalism.
These politics often means that its reporting is better than much of the rest of the mainstream media. Attention is paid to important stories such as the Snowden leaks and phone hacking scandal .
Even so, the Guardian still has serious limitations, as Ghada Karmi explains in her examination of the paper's coverage of Israel-Palestine.
Alan MacLeod's impressive chapter on Latin America is much more scathing, noting that the Guardian often 'attacked progressive movements… while failing to hold the region's right-wing rulers to the same standard.'
The paper's broad opposition to Jeremy Corbyn's leadership of the Labour party casts a long shadow over the volume.
Former Guardian staffer Gary Younge provides an insider's insight into the challenge Corbynism posed to the media establishment. There are also two interesting essays looking at how Brexit and liberal feminism were used by Guardian writers to drive a wedge between Corbyn and the movement behind him.
Because of the relative popularity of the Guardian with Labour supporters and the broad left, Declassified UK's Matt Kennard and Mark Curtis argue that 'the paper has probably done more to undermine Corbyn than any other'.
For peace activists, it is noticeable that there is no mention of the Guardian's reporting of Iraq, Afghanistan, Libya, Syria or the UK's nuclear weapons.
There is also nothing on the climate crisis.
I am aware that Media Lens, who have arguably done more than anyone to expose the propagandistic nature of much of the Guardian's reporting, were not invited to contribute a chapter. (They would almost certainly have written about some of these missing topics).
Despite these omissions, Capitalism's Conscience is a timely and important book, and could make a useful contribution to debates happening on the left since the December 2019 election.
As Freedman argues in the introduction, given the paper's hostility to transformative change: 'It is essential to build an independent media that tells the story of the left and that more consistently holds power to account'.