Issue

August - September 2021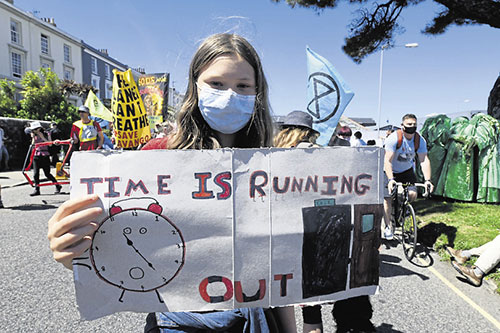 Extinction Rebellion (XR) reports that 1,000 climate 'rebels' descended on Cornwall in mid-June to try to influence delegations at the G7 summit.
On the first day, 11 June, activists from the Global South carried letters to G7 leaders, which security at the summit venue refused to take.
On the second day, rebels marched to the G7 summit media centre in Falmouth and demanded that the press report more effectively on climate change (see photo).
On Day 3, dozens of activists locked-on and danced across the main road, trying to stop the G7 leaders from leaving. A van parked across a nearby roundabout, with two activists locked-on on the roof.
The police cleared the blockades in a couple of hours.