Issue

August - September 2021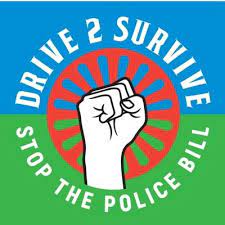 On 7 July, 500 people came to Parliament Square, London, to launch the 'Drive2Survive' campaign.
Drive2Survive is a coalition of Romany Gypsy, Irish Traveller, nomadic activists and community organisations opposed to the Police, Crime, Sentencing and Courts Bill.
The bill would create a crime of 'residing or intending to reside on land without the permission of the owner or occupier'.
Drive2Survive says the bill threatens to 'criminalise, demonise and ultimately eradicate nomadic life in Britain'.