Issue

June 2020 - July 2020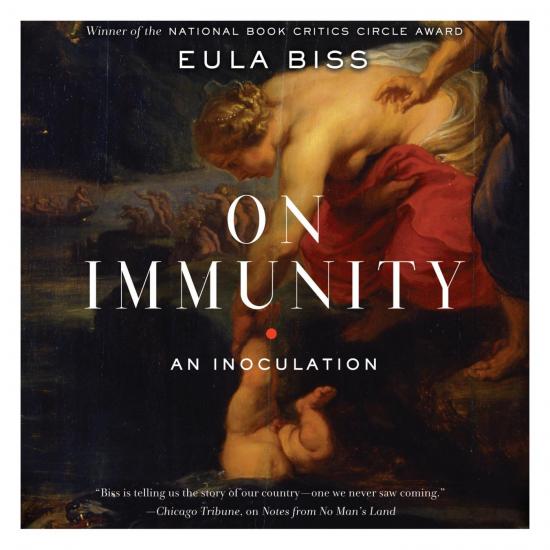 It goes without saying that everyone is dealing with the pandemic – and the UK's 'lockdown' – in their own way and as their own specific circumstances dictate. Some of us have been left with little or no spare time and headspace, while others now have surpluses of both.
And there is, of course, no single 'correct' way for these latter folk to be employing their time. If a combination of jigsaws, long walks and Gogglebox is what's getting you through it all then more power to your elbow, say I.
But for those who now find themselves with both the inclination and the opportunity for some sustained activism-related reading and / or study, here are some personal suggestions.
Pandemic-related books
Scientists, public health specialists and some on the left have been warning about the risks of another global pandemic – and connecting it with issues like factory farming and the dire state of global public health – for a long time.
If you can get hold of a copy then Mike Davis' 2005 book The Monster at Our Door: The Global Threat of Avian Flu is still well-worth reading – not least for his focus on the impact of pandemics past, present and future on the world's poorest citizens (a theme he has recently reprised here).
Whether or not he's the 'greatest living chronicler of the natural world' (New York Times) David Quammen is certainly an amazing science writer, and I'm sure I won't be the only one digging out my copy of his mammoth 2013 book Spillover: Animal Infections and the Next Human Pandemic.
I haven't read either of Zed's two books on the recent ebola crisis, but both of these also sound worth seeking out: Ebola: How a People's Science Helped End an Epidemic (2016) and Getting to Zero: A Doctor and a Diplomat on the Ebola Frontline. Ditto Adam Kucharski's new book The Rules of Contagion: Why Things Spread and Why They Stop which has been getting rave reviews.
A woman in a (socially-distanced) queue outside a health food shop recently told me that she wouldn't take a coronavirus vaccine were such a thing to become available. Whether or not that sentiment resonates with you (but particularly if it does) I strongly urge you to seek out Eula Biss's wonderful 2015 book On Immunity: An Inoculation. As she explains, in wonderful prose, immunity is 'a shared space – a garden we tend together.'
Sources of inspiration
If you're looking for activist inspiration, then Waging Nonviolence's free 10-part podcast City of Refuge – an account of how, during the Second World War, the poor, rural villagers and farmers of the French village of Le Chambon mounted the largest and longest communal rescue effort in all of occupied Europe, rescuing 5,000 refugees – may be hard to beat. Each episode lasts approximately half an hour.
Nonetheless, David France's 2012 documentary about the (mostly HIV-positive) young men and women who took on both Washington and the US medical establishment in the early years of the AIDs crisis, How to survive a plague would be another very strong contender (the accompanying book of the same name is also excellent).
Almost any one of Adam Hochschild's books would also be in the running. In addition to his latest book I particularly recommend his 2005 book Bury the Chains on the real history of the struggle to abolish the Atlantic slave trade. Spoiler alert: Wilberforce was not the driving force behind abolition.
Finally, Hochschild's 2011 book To end all wars was the inspiration for PN's own celebration of the movements around the globe that resisted the First World War and shaped The World is My Country project: http://theworldismycountry.info.
Preparing for action
Some groups, like Friends of the Earth, have been encouraging their membership to use this time to prepare for taking action when the 'lockdown' is eased.
If you want to do this, then, whether or not climate change is your own particular issue, we strongly recommend Daniel Hunter's slender-but-densely-packed Climate Resistance Handbook, which is available for free online here: https://trainings.350.org/climate-resistance-handbook
Paul and Mark Engler's book This is an uprising: How nonviolent revolt is shaping the twenty-first century is another must-read. Drawing on the complementary traditions of activism and community organising and packed full of interesting examples it helps to explain why some movements catch fire and what we as campaigners can do to try and make this happen.
It is, of course, always a good time to consult the case histories in Swarthmore College's Global Nonviolent Action Database. And so many people have recommended Becky Bond and Zack Exley's Rules for Revolutionaries: How big organizing can change everything that I may finally have to read it.
Time to reading the political classics?
Now might also be a good time to have a go at reading the political classics.
From the anarchist Murray Bookchin to Bryan Magee, I've lost count of the number of people (of widely differing political hues) who've pointed to reading Volume One of Marx's Capital as a life-changing experience. In the 1960s Angela Davis even taught herself German in order to read it. Now the whole thing can be read online (in English) and is also available in several modestly-priced paperback editions.
Top tips from someone who's 400 pages in to Capital:
* Doug Dowd's advice to start at the back of the book and work your way forwards appears to be essentially correct. Specifically, Dowd recommends beginning with Part VIII, then reading the middle portions, especially chapters 10, 15 and 25, and only then reading the beginning (Doug Dowd, Capitalism and its economics, p. 89.).
* If you can get hold of a copy then David Harvey's A Companion to Marx's Capital is very useful to have at hand to read in tandem. Failing that (or if you prefer videos) a set of 13 lectures by Harvey covering much of the same ground (total running time approximately 26 hours) can also be watched for free on YouTube.
* If you want to understand what's going on in the first nine chapters – including one of Marx's foundational errors – then Robin Hahnel's slender (but expensive!) book Radical Political Economy: Sraffa versus Marx is extremely useful, though you will need to know a little bit of linear algebra to read it. The chapter on Marx in Steve Keen's Debunking Economics is also very useful.
Simone de Beauvoir's The Second Sex - which has received a string of similar recommendations from prominent 20th-century feminists – is another possibility. A warning: de Beauvoir's American publisher (Knopf) mistakenly believed the work to be 'a modern-day sex manual' and so got a specialist in the biological aspects of sex, H.M. Parshley, to look at it to judge whether it was worth translating. Unfortunately, according to academic Stella Sandford, Parshley's translation – which for decades was the only translation available in English, as Knopf held the rights – not only cut 15% of the text but also 'systematically mistranslates' key aspects of the text, 'often translating Beauvoir's points into their exact opposite'. An alternative English translation is now available but has been criticised for its clunky translation containing 'truly inexcusable passages in which the translators even lack a proper sense of English syntax'.
With crucial ideas like democracy and free speech now both under attack around the world, Plato's Republic and John Stuart Mill's On Liberty are two other highly relevant (and much shorter!) contenders. Versions of both texts can be found online at www.gutenberg.org, they are also the subjects of two fascinating series of filmed classes with political scientist and long-time radical Norman Finkelstein: 'What would Plato say about the 2016 Presidential election?' and 'No Free Speech for Fascists?'. A third series, 'The idea of Utopia', looks at Thomas More's Utopia and Dostoevsky's Notes from Underground (again, both available at Project Gutenberg). The three lecture series (with a combined running time of well over 50 hours) can be viewed online: Plato, Mill, More/Dostoevsky.
Other non-fiction reading
With it's core premise that 'we need an energy plan that adds up' (arithmetically), the late David Mackay's 2008 book Sustainable Energy Without the Hot Airremains a must-read, enabling anyone involved in campaigning on energy or climate change issues to understand the UK's (and the world's) energy balance sheet – both now and in the future. Happily it is also available free, in its entirety online.
'Packed with startling, important information' Robert Sapolsky's Behave: The Biology of Humans at Our Best and Worst is (among other things) a searching examination of the available biological/psychological evidence concerning aggression, violence, war and peace and so a natural book to turn to for any peace activist looking for a long read. If you can't get hold of a copy (or if you just prefer lectures) the videos for his 25-lecture course, 'Human Behavioural Biology', covers much the same ground and can be accessed free online.
Understanding the political and economic implications of today's digital technologies is going to be crucial post-pandemic, so why not try and get up to speed now? Top of any reading list must be Shoshana Zuboff's The Age of Surveillance Capitalism: The Fight for a Human Future at the New Frontier of Power (another doorstop), but James Bridle's New Dark Age: Technology and the End of the Future and Edward Snowden's Permanent Record also look important and interesting.
Likewise, understanding what our economies are and could be (as well as why so much of economics actively impedes such understanding) is going to be more important than ever. Kate Raworth's Doughnut Economics and Yanis Varoufakis' Talking to my daughter: A brief history of capitalism are both good places to start, but I also recommend Guy Standing's Basic Income: And how we can make it happen, Robin Hahnel's The ABCs of Political Economy: A Modern Approach and Jim Stanford's Economics is for Everyone, John Weeks' The Debt Delusion: Living Within Our Means and Other Fallacies also looks like essential reading, as does Reardon et al's 2017 textbook Introducing a New Economics: Pluralist, Sustainable and Progressive (though, as with many textbooks, it's very expensive).
And of course, there's never a wrong time to learn more about humanity's rich diversity as well as the many issues thrown up by our racial, class, gender and sexual identities.
Any short list must necessarily be selective, but recent titles I've enjoyed and profited from include Charles King's The Reinvention of Humanity, Akala's Natives: Race and Class in the Ruins of Empire, Reni Eddo-Lodge's Why I'm no longer talking to white people about race, Kwami Anthony Appiah's The Lies that Bind: Rethinking Identity and Angela Saini's books Superior: The Return of Race Science, Inferior: How Science Got Women Wrong-and the New Research That's Rewriting the Story and Kate Charlesworth's Sensible Footwear: A Girl's Guide. Additionally, Betsy Leondar-Wright's Missing Class: Strengthening Social Movement Groups by Seeing Class Cultures is strongly recommended and Maya Goodfellow's Hostile Environment: How Immigrants Become Scapegoats looks important.
Courses
Finally, of the zillions of free online courses that are out there here are six (!) that might be of especial interest to activists and campaigners:
'Climate Change: The Science and Global Impact' with Michael Mann, https://www.edx.org/course/climate-change-the-science-and-global-impact