Issue

June - July 2019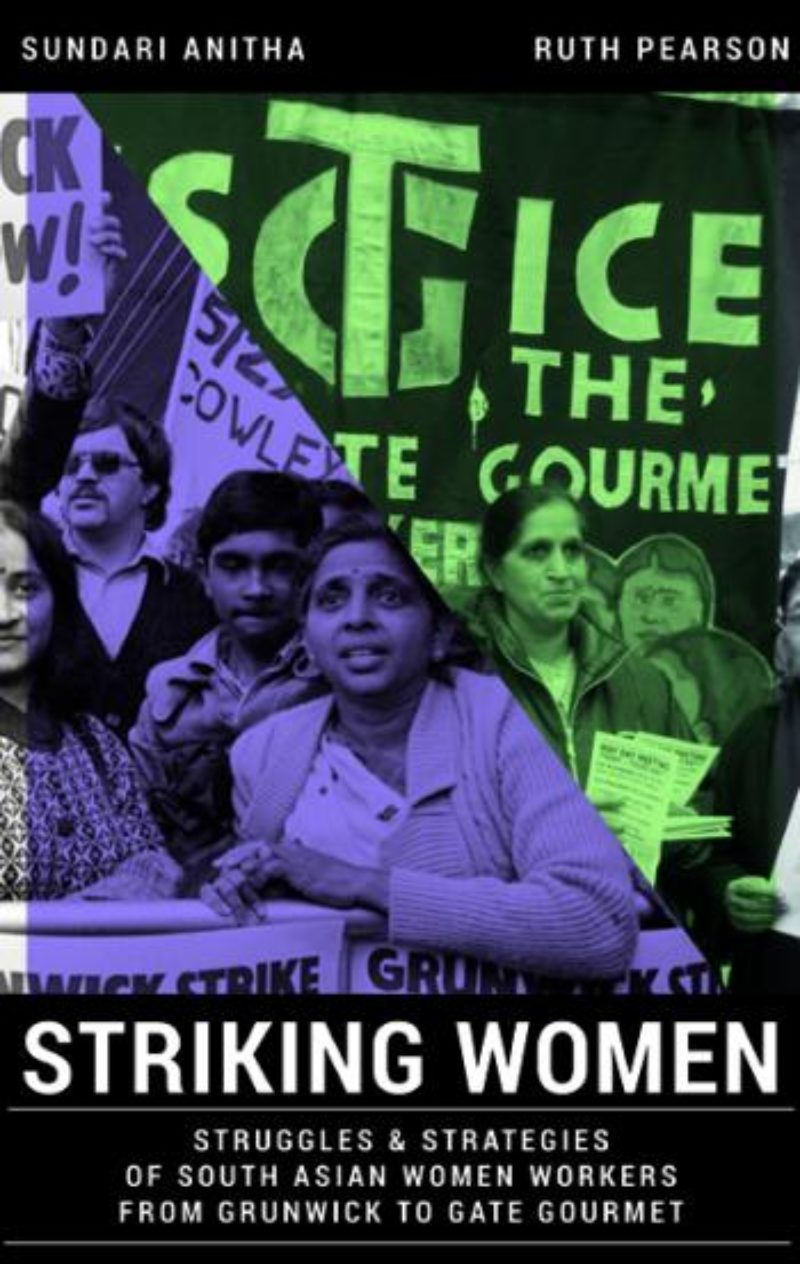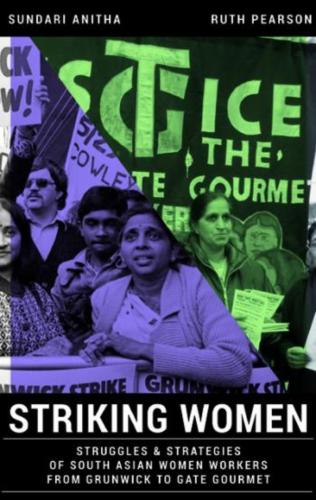 In August 1976, women employed at the Grunwick photo processing plant in north west London walked out on strike. 30 years later, in 2006, women employees at Gate Gourmet, a factory that prepared in-flight meals for British Airways, also walked out.
This book describes how these two groups of women were led to take industrial action – and their subsequent betrayal by the trade unions. Their stories are set against an academic account of migrant settlement, work and family life in the UK.
Central to Striking Women are recent in-depth interviews with several strikers, some of whom were East African 'twice-migrants' (that is, people of South Asian origin who migrated to the UK from countries other than those in South Asia). Others were educated women from the Punjab in India.
We learn of their historic backgrounds, their high expectations of life in England and how this influenced the ways in which they reacted to the degrading treatment that they received at the two factories.
We learn how and why they took these jobs as well as about the 'tactics' that they used to combine the role of primary housekeeper while working long hours without access to formal childcare.
In the chapter entitled, 'We are the lions, Mr. Manager', we learn about the now-famous Jayaben Desai, whose walk-out initiated the strike at Grunwick.
This first strike, which was about a demand for union recognition, continued for nearly two years. It spread nation-wide through secondary picketing (the picketing by strikers of a firm that traded with their employer but that was not directly involved in the dispute.)
By the time of the strike at Gate Gourmet in 2005, secondary picketing had been made illegal, and the striking workers were left unsupported by their union.
Their chief shop steward advised them to ignore the management's threat of dismissal and to wait for negotiations, something the workers were used to doing.
In all, 813 workers were dismissed.
By this stage, successive pieces of legislation meant that trade unions had become more about supporting individual members through the courts than about collective bargaining.
The authors believe that learning about the ways in which the women organised themselves challenges current stereotypes of Asian women as domesticated and 'Islamified'.
They emphasise the individual personal experiences of migration and education in leading the women to become powerful activists. However, they say that the emotive nature of the story, as retold in documentaries and online educational materials, hides the fact that for many the UK workplace has not improved since then.
Race, gender and class still intersect in low pay and poor working conditions, while immigration policy has become no less harsh.
Both stories are examples of what happens when companies react to consumer demand for cheap holidays, itself an unsustainable feature of modern work life, by cutting labour costs.
The authors connect this with today's gig economy, and the struggle of Uber and Deliveroo drivers for recognition as employees. Our addiction to fast food brought to our door has meant low wages and precarious jobs for the poorest and youngest members of the workforce.