Issue

June - July 2019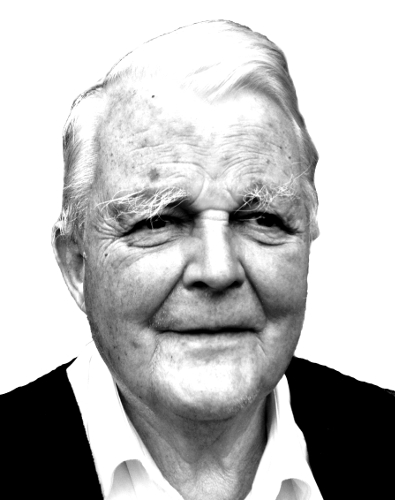 What a pleasure it was to read about what one bold cardinal has been up to in Rome.
Apparently, in May, the electricity was cut off for a building occupied by 450 squatters – about 100 of them children. Many were refugees.
Cardinal Krajewski (Polish – you guessed) decided on a bit of very direct action. He lifted a lid set in the ground, climbed down to remove a seal, and switched on the electricity.
Light and hot water restored. If there's a fine, the cardinal said he'd pay it. The Italian deputy prime minister was very cross and threatened large bills – but there was no suggestion of switching off the electricity again.
Direct action comes in different shapes and sizes. On 15 May, in London's Tavistock Square, many of us gathered to celebrate the courage of conscientious objectors (COs) to military service from many centuries and from so many countries.
The sun shone warmly this year and there was a large crowd in front of the granite stone with its inscription unveiled in 1994 by composer Michael Tippett. Michael, himself a CO, was then the president of the Peace Pledge Union.
This year, we heard a short moving speech from Lois Bibbings from Bristol University describing the situation of absolutist First World War COs still imprisoned months after the war had ended. We listened to music from a group headed by Sue Gilmurray, source of many excellent peace songs.
Nearly 90 names of conscientious objectors were read out, as flowers were placed in memory of each on the Conscientious Objectors' Commemorative Stone.
The first name, in date order, was that of Maximilianus – beheaded in North Africa in Roman empire days in 295 CE. The most recent was Murat Kanatli, imprisoned for refusal in 2014, in Turkish Cyprus. From Britain, Alfred William Evans was named. He was one of those COs shipped to France, court-martialled and sentenced to death in 1916. His sentence was commuted to imprisonment.
A moving afternoon indeed and a great inspiration – a global recalling of resistance in many places throughout hundreds of years. And then, in the evening, a new memorial to the First World War COs was unveiled in the borough of Haringey, in north London. A small group of determined historians – the Haringey First World War Peace Forum – have been researching the history of opposition to the war in what were then the three boroughs of Tottenham, Wood Green and Hornsey.
About 350 young men applied for exemption from military service on religious, political and moral grounds of conscience. Some were absolutists and most of those went to prison for long periods.
The 'alternativists' went into ambulance service or farm work.
In what is now a Kurdish centre just off Green Lanes, the Northern Division 'Herald League' (supporters and sellers of the socialist newspaper, the Daily Herald) held a big anti-war and anti-conscription meeting in February 1916. The main speaker was Sylvia Pankhurst, the anti-war suffragette, who appeared on other occasions in Finsbury Park itself and was often shouted down by nationalistic and hostile groups.
But courage and witness does not always mean direct action of the law-breaking kind.
I have wonderful memories of professor Joseph Rotblat who came from Poland to work in Liverpool University in 1939.
Joe later went out to Los Alamos to work on a secret project which was the atomic bomb. An early believer in deterrence, he thought that if 'we' had an atom bomb, the Germans would never use one on us.
In 1944, Joe was told by his boss, US general Leslie Groves, that the aim was to use atom bombs on Japanese cities. He refused to continue work and was sent back to England in disgrace – even as a possible Soviet spy.
What courage it took at that time to challenge the powerful militarists of the day and, as it seemed, to ruin any personal career prospects.
Far less dramatic but just as important has been the witness given by those here who have switched jobs or refused work of military significance. Just as 'direct' is the undramatic work of so many ordinary members of so many groups who keep the peace movement going and growing.
An orchestra, really. Many instruments... but one score and one production .