Issue

August 2014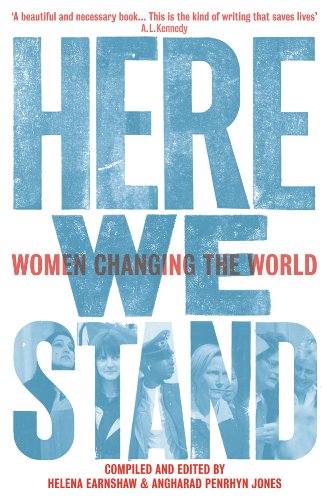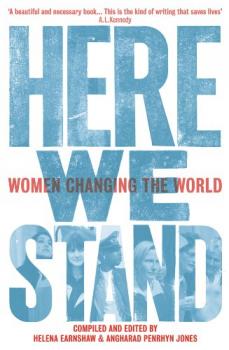 Every now and then, I am sent a book to review that is an absolute pleasure to read from cover to cover. This marvellous collection of interviews and essays by women activists is one such book.
I have to confess to having a personal investment – one of the essays is by my friend Zoe Broughton, and I know several of the women featured – but I suspect that might be true of many PN readers. For, between them, the interviewees have been involved in every major campaign in the UK in the last thirty years: preventing 'honour killings', Greenham, Women's Aid, McLibel, disability rights, Palestine, climate change, and anti-austerity. Chances are if you've been around these movements, you'll have met at least one of the participants and probably more.
But it doesn't really matter whether you know all or none of them: their stories are so compelling that you're drawn in from the moment you pick up the book.
The opening interview with Jasvinder Sanghera ('Breaking the silence') sets the tone. It tells the story of Sanghera's rejection of a forced marriage at 15, and her expulsion from her family as a result. And how the community's refusal to protect her sister from domestic violence led to her sister committing suicide.
Out of this horror, Sanghera gathers the strength to realise she is not at fault, writes a ground-breaking book, and founds Karma Nirvana, the influential campaign group that works to end so-called 'honour killings'. A tale of hope emerges, as her daughter marries an Asian by choice, and Sanghera is able to see that not all Asian communities suffer from the twisted morality that makes the institution of marriage more important than the women forced to endure it.
Some stories were very familiar to me. Liz Crow is someone I've recently got to know through social media, although I've been involved in many of the campaigns she's led over the years. Her 'Bedding Out' installation last spring was a brilliant campaign, using live art and social media, to inform the public of the reality of life as a chronically sick person, and the impact of welfare reforms.
Her interview is a great account of this and the many other campaigns and art works that she's developed, reflecting the fact that there are many tools for effective campaigning – direct action, art, lobbying – and that we as campaigners are stronger when we work together to utilise everyone's skills.
Zoe Broughton has been a friend for years, but it was only when I read her account of her life as a video journalist that I discovered quite how radical and brave a filmmaker she is. Her tales of undercover work exposing animal cruelty at Huntingdon Life Sciences (which led to a Channel 4 documentary and resulted in huge fines for the company) and many other places are fascinating, and demonstrate the importance of video evidence in making change happen.
While I was an avid supporter of Helen Steel (McLibel), Angie Zelter (Seeds of Hope/Trident Ploughshares), and Jo Wilding (Iraq war blogs and Boomchukka Circus) at the time of their actions, I enjoyed reading their testimonies here.
There were many activists I'd never heard of, but I was equally moved by the accounts of their work.
Skye Chirape describes the horror of growing up a lesbian in a homophobic Nigerian community, her traumatic incarceration in an immigration detention centre, and her determination to campaign for LGBTI rights for asylum seekers.
I was aware of Franny Armstrong's _Age of Stupid_ film on climate change, but this book has reminded me to make sure I watch it! Mary Sharkey describes the journey from meek housewife to ardent feminist, fighting against domestic violence, and the vital work she did to change the attitudes of courts and police to the victims. Zita Holbourne is passionate about fighting racism, exposing the reality that black people in Britain are currently bearing the brunt of both the cuts and police oppression. The co-founder of Black Activists Rising Against Cuts (UK), she is an articulate and intelligent campaigner, and I applaud her willingness to cross cultural divides and unite with the mainly middle-class white Occupy movement, as allies in a common cause.
There are many more women then the ones I've highlighted, each with an important tale to tell, each demonstrating that every campaign victory is won by ordinary people working together to do what they can. And it is refreshing to see the editors have taken such care to ensure a diverse range of women featured, and issues of race, disability, sexuality, class and culture being addressed.
This is a must-have handbook for campaigners. For the days when you are down, and believe it's pointless. For the times when the issue you are fighting feels too big and daunting. And for the moments you think the campaign will be the death of you.

These women have literally changed the world that we inhabit, and that gives this reader heart that I can too.