Issue

August 2014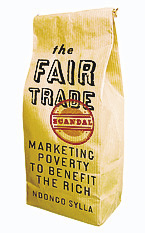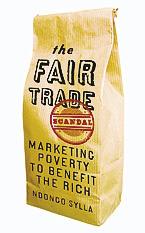 Does Fairtrade work? In May, a four-year study by academics at London University reported that, for wage workers in Fairtrade and non-Fairtrade producer organisations in Ethiopia and Uganda, Fairtrade status made no difference to poverty levels. The researchers also found evidence that the benefits of the Fairtrade premium, distributed to producer communities, were not fairly shared.

The Fairtrade Foundation responded that the results were not representative of the success of Fairtrade as the study did not compare like with like.

The report's conclusions would have come as no surprise to Ndongo Sylla, whose small and clearly-argued book makes the case that not only does Fairtrade not live up to its promises of lifting people out of poverty and offering an alternative to neoliberal globalisation, but that it cannot do so.

The origins of the Fairtrade label go back to the '80s, when a Dutch priest working in Mexico and a worker at the Dutch NGO Solidaridad came up with the idea of a certification and licensing process for 'fair trade' goods.

Previously the only model for ethical trading with producers in the Global South was through specialised alternative trade networks (such as One World shops). A certification and licensing model would allow these goods to be sold more widely in the Global North, growing the market for ethically-produced goods, eventually replacing aid with trade and developing 'a model of globalisation from the bottom'.

Having worked for Fairtrade International, Sylla asks whether this model of 'fair trade' can work to end poverty – and whether the claims made by the movement stand up. In brief, he concludes that it can't and that they don't.
The lack of empirical data doesn't help in assessing the claims for Fairtrade – though it does help the propagandising and 'sensitisation' work of the labelling bodies. Growth in consumer sales of Fairtrade goods in the Global North have grown beyond expectation (global sales grew six-fold in the period 2004-2011). This is due in part to the growth in licensing arrangements – often with ethically dubious corporations (Nestle?! Starbucks?!).

Fairtrade has been very successful in growing a movement of consumer concern about unfair global trade – if not a very well-informed movement.

However, Fairtrade producers remain poor – and are not always better off than non-Fairtrade producers. Even if Fairtrade amounted to far more than the tiny 1% of international trade that it currently represents, it could not hope to achieve its grand goals, because it is an extension of the free market, and doesn't offer an alternative to 'free' trade.

Sylla's message is that the battle against the causes of global poverty and inequality will not be won by playing the free market, albeit with nicer rules. It's like the nonviolence movement has always said: fighting wars doesn't bring about peace.