Issue

October 2012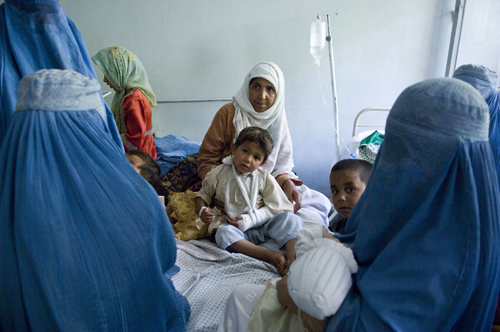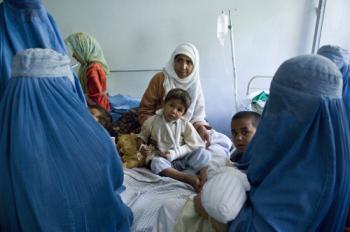 In addition to killing hundreds of civilians and fuelling anger and terrorism directed against the West, US and British airstrikes by pilotless drones could also be a major obstacle to negotiating an end to the war in Afghanistan, according to a report by the Royal United Services Institute (RUSI).
Based on interviews with 'four senior Taliban interlocutors', the September 2012 briefing paper reports: that the Taliban 'would be open to negotiating a ceasefire as part of a general settlement'; that the movement's base 'would obey a call by [the Taliban's spiritual leader] Mullah Mohammad Omar – and only him – to completely renounce' the terrorist network al-Qa'eda following such a settlement; and that – under the right conditions – the Taliban's leadership might even be prepared to countenance a long-term US presence in the country.
Challenging the notion that 'generalised conflict must continue until a political agreement', the interviewees also claimed that it was 'plausible that the Taliban would support a ceasefire in the right circumstances', though such a move 'would have to incorporate a strong Islamic justification, be represented as a voluntary act... avoid the appearance of surrender and be tied clearly to opportunities to address practical Taliban concerns and grievances.'
Moreover, following a negotiated end to the war, the Taliban would be willing to act to assure that al-Qa'eda was 'no longer able to operate on Afghan soil', and would be open to setting-up a Joint Monitoring Commission staffed by Taliban representatives, NATO forces and the Afghan government to investigate reports of continued al-Qa'eda activity and to develop appropriate 'enforcement actions'.
Stumbling block
However, continuation of drone attacks 'both within Afghanistan and across the border in Pakistan' would 'severely complicate the task of maintaining the base's allegiance and the leadership's ability to control popular outrage' – not least because Taliban agreement to continued US drone strikes in Pakistan from Afghan bases 'would be seen by fellow-Pashtuns in Pakistan as deeply dishonourable'.
Though barely noted in the mainstream press coverage, this point is absolutely crucial, as both Washington and London look set to escalate their use of the pilotless aircraft.
Indeed, earlier this year, the Washington Post reported that the US is planning to maintain a large clandestine presence in Afghanistan post-2014 to protect the Afghan government and to 'preserv[e] access to [the] Afghan airstrips that enable armed CIA drones to hunt al-Qaeda remnants in Pakistan'.
Britain is currently in the process of doubling its fleet of armed Reaper drones, currently deployed in Afghanistan.
US drone strikes in Pakistan alone have reportedly killed at least 474 civilians, including 176 children.
Moderate Taliban
The four interviewees – whose views, the report's authors judge, represent those of 'the moderate wing of the Taliban leadership' – (continued from p1) consisted of 'a former Taliban minister' who has been closely associated with mullah Omar, 'a founding member of the Taliban', a former lead negotiator for the movement, and an Afghan mediator with extensive experience negotiating with the Taliban within the last five years.
Their claim – which the Taliban's official website denounced as 'fatuous jibber jabber' – that the movement might be 'willing to accept a long-term US military presence and bases', provided 'they do not constrain Afghan independence and Islamic jurisprudence', contradicts the Taliban's long-standing insistence on a complete withdrawal, possibly phased.
Nonetheless, their other claims – that negotiating an end to the war remains a real option, that the Taliban would be willing to make a decisive break with al-Qa'eda, and that the movement appears to have moderated some of its hardline policies on education and health – confirm earlier reports (see PN 2491, 2503, and 2519) and seem highly credible.
Though the report's authors – including three academics at King's College's Department of War Studies – all have impeccable establishment credentials, many of the report's conclusions sit uncomfortably with current British policy.
For example, polls and field research have consistently shown that a majority of Afghans – male and female – favour peace talks to end the war, but this option has long been blocked by the US with British support.
Indeed, the realistic prospect of a ceasefire in 2012, following the Taliban's 'game-changing' announcement in January that it would open a political office in Doha, has effectively been nixed by a US failure to respond (see PN 2544).
Likewise, the report further undermines the British government's claim that its forces remain in Afghanistan to prevent the country being used as a base for international terrorism by groups such as al-Qa'eda. (It is, of course, quite happy for Afghanistan to be used as a base for international terrorism by the US, as with US drone strikes against Pakistan: see PN 2547).
NATO's recent decision to suspend joint patrols with Afghan troops has boosted calls on both sides of the Atlantic for an accelerated withdrawal of combat forces from Afghanistan, but it may also lead to an increased reliance on drone strikes.
The spurious 'security' rationale used to justify these murderous attacks must not be allowed to derail the possibilities for peace so long denied the people of Afghanistan.
The RUSI paper, Taliban Perspectives on Reconciliation, can be downloaded here

The Drone Campaign Network have a Week of Action against drones from 6–13 October and a petition against secrecy.
Afghan peace group, the Afghan Youth Peace Volunteers (see PN 2530) are encouraging people from around the world to sign a letter to UN secretary-general Ban Ki Moon, urging him to call for a ceasefire.
The Stop the War Coalition are holding a 'Naming the Dead' ceremony in Trafalgar Square on 7 October, to mark the 11th anniversary of the 2001 invasion of Afghanistan (see p16), and have launched a petition demanding the withdrawal of all British troops by Christmas: 0207 561 9311.