Issue

April 2012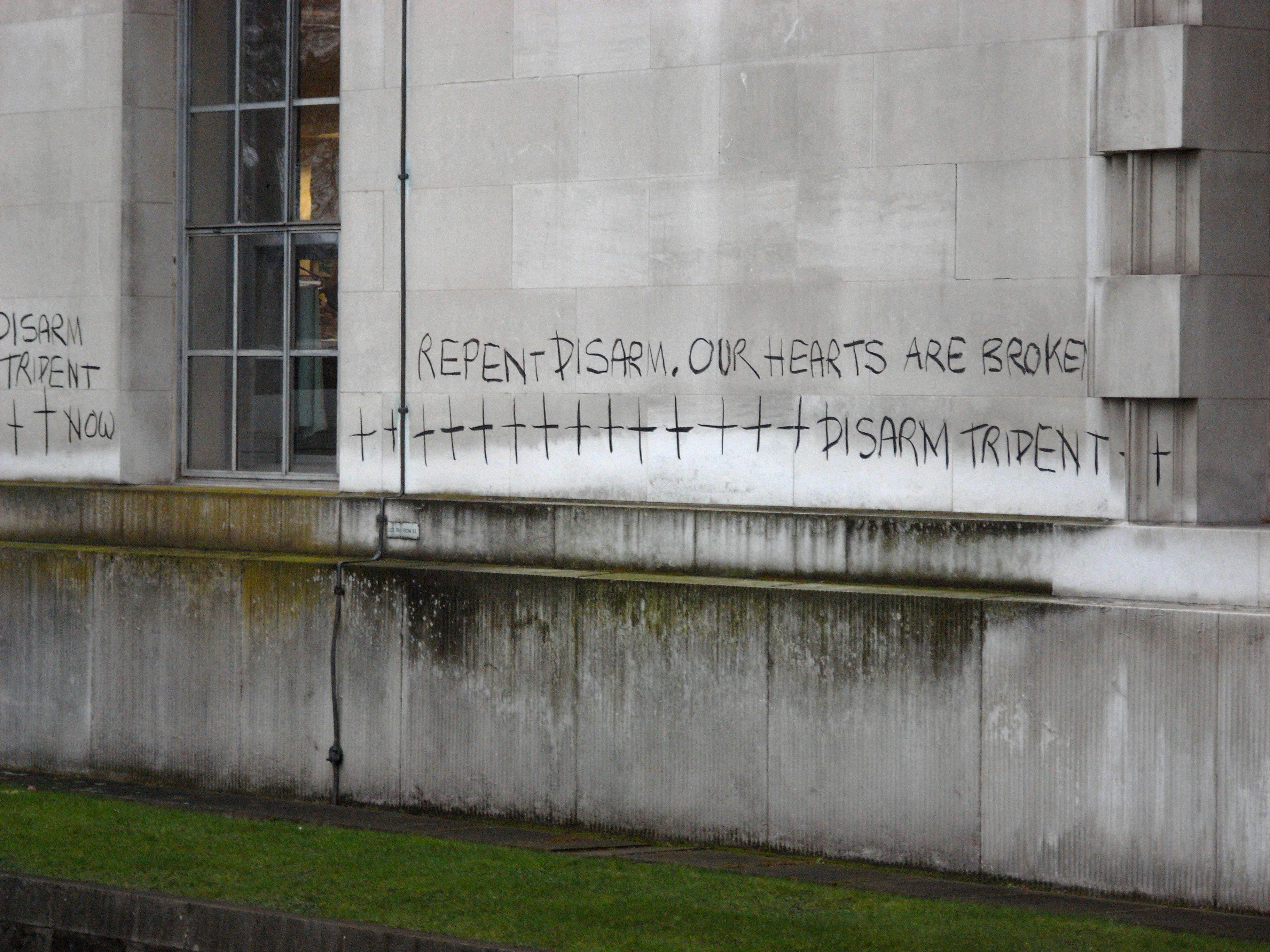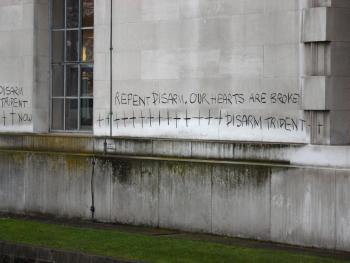 The Ash Wednesday action was described by its organisers, Pax Christi, Christian CND and the London Catholic Worker, as a 'celebration of resistance and repentance to nuclear war preparations'.

Seven Catholic Workers, a Quaker, a doctor and a priest were detained after the action, and searched by police.

The action was preceded by a procession to the MoD of 150 people and a liturgy. Messages of support came from bishop Thomas McMahon and bishop Declan Lang and a range of Christian groups including the Student Christian Movement.

It was the thirtieth Ash Wednesday protest by Christian peace activists at the MOD.

In Liverpool, Liverpool Pax Christi and Liverpool Justice and Peace Commission held an Ash Wednesday service on the steps of St Luke's church in the city centre. The theme of the ecumenical service was sorrow for war, and repentance for Britain's role in the arms trade. At the end of the service, seeds were distributed to all participants as a symbol of hope.