Issue

August - September 2023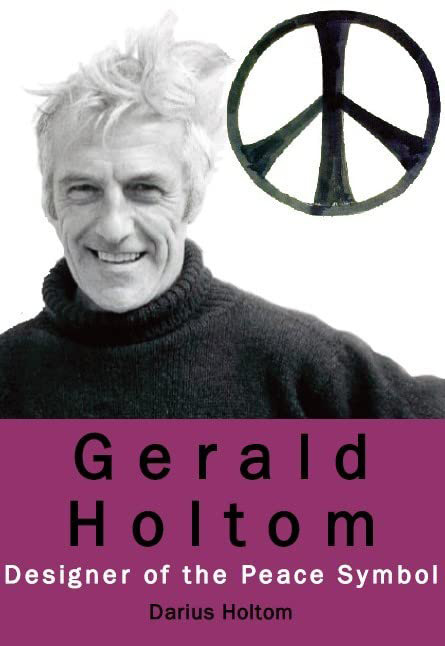 This is a beautifully-written biography of an artist whose life began months before the Great War and ended in the depths of the Cold War.
Gerald Holtom's professional work began in 1935, creating joyful and life-affirming textile designs which he sold in his furniture shop in Tottenham Court Road in Central London. In 1939, the shop was requestioned as an air raid shelter.
As a conscientious objector (CO), Holtom stated: 'A cause of war appears to me to be that, where creative activity is stifled and profit is the absorbing primary consideration, men are willing to turn to the intriguing machines of destruction.'
His grounds for CO status were rejected and he was imprisoned.
The central part of this book is about Britain's nuclear bomb programme and the development of the anti-nuclear movement. A useful potted history places Gerald Holtom within the latter: the meetings, rallies and demonstrations that he went to, and his energetic and active involvement.
A counterpoint to the story of the birth of the Bomb is the story of the birth of 'the peace symbol'. In 1958, Gerald came to the Peace News office to offer his design skills to the Direct Action Committee Against Nuclear War who were planning the first Aldermaston March.
By now, he was a textile artist making huge dramatic hangings for schools and churches.
We follow the design process of sketches, research and anguish that led to the making of an image that has been potent for 65 years and which may last for centuries. And then the detailed planning and production of 500 lollipop placards (rope in your children!), huge banners, window posters and so on.
This is the nitty-gritty information that grips demo organisers.
The description of that first march communicates the energy of profoundly serious people carrying creative hope for a sane world. Holtom wrote: 'During my life, the maximum effort of endurance and endeavour which I have achieved was the preparation and organisation of the visual effects of the first Aldermaston March.'
He went on being deeply involved in activism even while struggling to balance this with running a textile workshop and supporting a family.