Issue

August - September 2023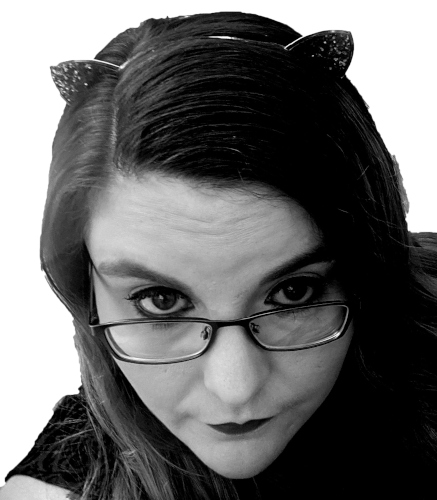 The latest Tory nonsense is yet another attack on university education. The phrase 'low-value degree' is being thrown around. I'm not entirely sure such a thing exists. Well, except maybe 'PPE' (politics, philosophy and economics); the Tory career politician degree of choice does not appear to equip folx to lead.
University was not easy for me. An undiagnosed, dyslexic, autistic: burnout and sensory overload followed me around university like my handy wheeled book bag. But it was a formative, brilliant time nonetheless.
While technically I read history and war studies, my real education was in critical thinking and source analysis; two things that were almost completely absent from my time at an inner-London comprehensive in the 1990s.
It's not that my schoolteachers were not brilliant or passionate. Looking back, it feels like their hands were bound, having to teach to the testing, with no time or funding to teach us much else.
Now universities are also having their hands tied, it seems.
Speaking to Tory supporters in August 2022, Rishi Sunak said: 'We've got to get far tougher on those university courses that are simply not paying their way, because we are spending your money to subsidise these courses, which are not producing the goods for people, right? So it's great news for the universities largely full of, you know, people who don't vote for us anyway.'
Dr Richard McCulloch, a senior media and film lecturer at the University of Huddersfield, told the Mirror: 'Degrees teach analytical thinking, communication, empathy, and creative problem solving – skills I wish this government wasn't so short of.'
As my kids would say, 'burn'.
Sunak is pushing apprenticeships and skills training as alternatives. But, as Bridget Phillipson, the shadow education secretary, said: 'The Conservatives' appalling record on apprenticeships means it can't be trusted to deliver the overhaul that our young people need.'
Now, I am all for apprenticeships. Spending hours in university library basements pawing through archives is my idea of heaven, but it isn't everyone's. Some folx are creative. Some live to build and fix machines. That is one of the wonderful things about our species.
Apprenticeships should offer folx a real alternative to university. They should be learning the skills that will set them up in their chosen field, just as university students do. They should (at least by Sunak's standards for university degrees) lead to paid employment.
Particularly since, for the length of their apprenticeship, their wages are a measly £5.28 an hour – the same rate as under-18s.
This makes apprenticeships inaccessible to anyone, especially in the current cost-of-living crisis, who does not have some extra financial support in place. While most young people these days live at home past the age of 18, there are many who don't.
Care leavers, those escaping abuse, those whose families are in poverty, young parents and any young person with anyone depending on their wages, are excluded from apprenticeships because of the appalling rate of pay. Ironically, these are perhaps some of the young people who could benefit the most from being able to earn and learn at the same time.
UNISON, the public services union, states on their website: 'Apprentices should not be used as cheap labour and need the protection of a union around them.'
This is the other problem with apprenticeships. Unscrupulous employers take on apprentices because they are cheap, with no intention of offering them a job. It's so common it was even a minor storyline in EastEnders a few years ago.
So, once again, the Tories are making it harder for anyone who isn't part of the Ruling Class to get an education. Or, at least, an education that does more than create a compliant Working Class.
We need workers, of course we need workers. But they don't need to be compliant. They need to know their rights.
We also need thinkers... and dreamers.
And we need to give our young people options, and hope, when it comes to learning.