Issue

August - September 2023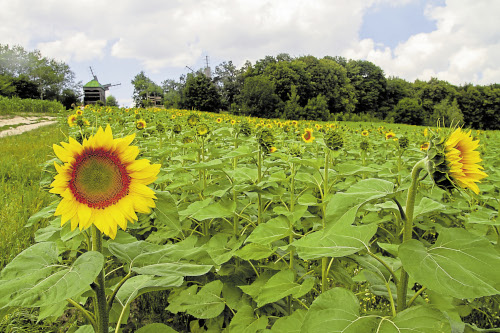 Unlikely as it seems as the war rages on, some attention has been shone recently on negotiated solutions to the Ukraine War, including trading land for peace.
That suggestion was made in mid-July by Oleksiy Arestovych, who was until January an advisor to the Ukrainian president's chief of staff, Andriy Yermak.
On YouTube, Arestovych set out four ways the war could end (Daily Telegraph, 17 July).
One was Ukraine making a 'compromise' with Russia – though without giving up on the possibility that Russian-occupied areas could be recovered one day, through peaceful means..
This is very similar to parts of the Istanbul peace deal that was nearly signed by Russia and Ukraine in early April 2022.
Russian president Vladimir Putin showed a copy of that draft peace treaty to African Union (AU) leaders on 17 June. He did not reveal its contents, but described them as 'not bad'.
Like a divided Germany?
Coming back to Ukrainian blogger Oleksiy Arestovych, the former advisor said that the most likely way the war could end would be a coup in Russia.
The most unlikely ending, according to Arestovych, was that Ukraine would persuade its Western allies to back its maximum goals for retaking the whole country.
The final option would be to try for a 'Federal Republic of Germany' situation where, say, 80 percent of Ukraine remained independent and was allowed to join NATO, while Russia retained 20 percent of the country.
Perhaps, one day, the two parts of the country would be reunited, just like West and East Germany.
Oleksiy Arestovych is not a government insider; he seems to have been more of a spin doctor than a policymaker in his three years of service with Ukrainian president Volodymyr Zelenskyy.
Even so, Arestovych's suggestions are quite similar to remarks by Andriy Sybiha, Zelenskyy's deputy chief of staff, on 5 April (PN 2666): 'If we succeed in achieving our strategic goals on the battlefield, and when we are on the administrative border of Crimea, we are ready to open a diplomatic page to discuss this issue.'
As we pointed out last issue, it is currently politically impossible for Zelenskyy to raise the idea of territorial compromise, however much he may wish to.
It will take enormous pressure from his Western allies to create some political elbow-room for him to negotiate an end to the war.