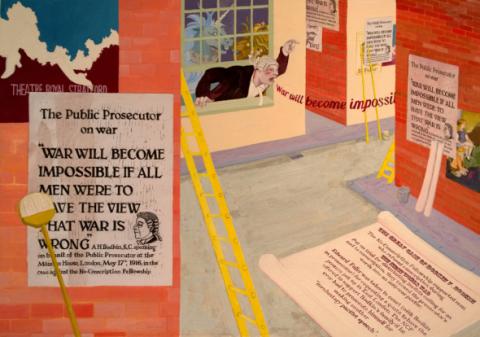 The First World War centenary (2014-2018) was accompanied by a tidal wave of events, exhibitions, TV series, books and commemorations. However, one key aspect of the War's history received little attention: the history and stories of the people and organisations that opposed the conflict.
Moreover, this history – of police raids and clandestine printing presses, disobedient soldiers and feminist peace initiatives, Maori princesses and striking German munitions workers – appears to be largely unknown even to contemporary activists.
[We] will break before we bend … The world is my country" – Derby anti-war activist Alice Wheeldon, who was framed for plotting to murder the Prime Minister, Lloyd George, in a letter from prison, February 1917.
As part of its First World War centenary project, The World is My Country, Peace News produced a series of ten colour posters and eight poetry / song broadsheets, celebrating key figures and events from the First World War anti-war movement.
See our shop for details and to buy.
Go to The World Is My Country website.