Welcome to Peace News, the newspaper for the UK grassroots peace and justice movement. We seek to oppose all forms of violence, and to create positive change based on cooperation and responsibility. See more
"Peace News has compiled an exemplary record... its tasks have never been more critically important than they are today." Noam Chomsky
Oh Milan, why spoil a great article ('Revolution means winning big', PN 2626–2627) by being snippy about Extinction Rebellion in the last sentence? Wasn't it ever this – that the most destructive criticism of any good cause always comes from within the broader movement of those with the same goals.

The people I know who are involved in XR are actually very focused and have won some real gains at local level with their local councils, as evidenced in Rebecca Elson-Watkin's article in the same issue.

Different groups work in different, and evolving, ways, as those of you at Peace News know very well, with the strategies and attitudes that you are constantly working on developing. XR have tapped into the real urgency that people are, at last, becoming aware of.

They may work in a different way to you, and in varying ways between their various groups.

They could probably do without the older brother 'call that a movement?' bit.

With good wishes,

I'm a psychology student at Liverpool Hope University. I've created a survey looking at the relationship between body image and social media, objectification, empowerment and feminism. I'm trying to understand women's opinions on their own body image.

This survey is only for women who are 18 and over and from the UK and Italy. It would be wonderful you could share it around:
www.tinyurl.com/peacenews3239

Thank you. Have a good day,

Helene Heilbron, Liverpool Hope University
15008561@hope.ac.uk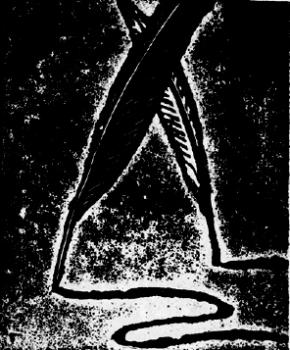 I was very interested in your recent article on Gerald Holtom's designing of the now universal CND symbol in 1958. I was at university with his elder daughter, Julia, and marched with her from Aldermaston to Trafalgar Square in 1960.

Encouraged by Gerald's infectious enthusiasm, a small group of about eight of us continued on to Dover, carrying our banners and a message from canon Collins and CND through the springtime Kentish countryside of cherry orchards in blossom – filtering sunshine over frolicking lambs – to meet with French nuclear disarmament activists who had crossed the Channel to meet with us and take a message of support on to the Paris Test Ban Treaty Conference being attended by Kennedy, Kruschev and Macmillan which was to prove so successful.