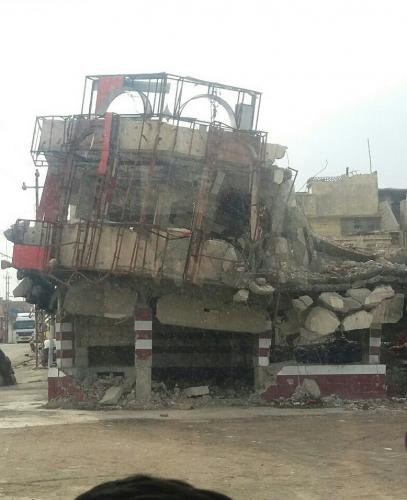 Naomi Shihab Nye is a poet and professor of Creative Writing at Texas State. Her father was Palestinian and a refugee journalist. In one of her poems after 9/11, entitled 'Blood,' she writes:
I call my father, we talk around the news.
It is too much for him,
neither of his two languages can reach it.
I drive into the country to find sheep, cows,
to plead with the air:
Who calls anyone civilised?
Where can the crying heart graze?
What does a true Arab do now?
I myself tried to write something for the 15 year 'commemoration' of the US war against Iraq, but wasn't able to complete it. It was too much for me. A couple of months ago I was invited to go to the Northwest to speak about 'Fifteen Years After the War.' It was too much for me emotionally, and somewhat shamefully I had to decline.
As I write, I have the phone next to me. I am texting a young Iraqi boy who is alone in Turkey. About 10 months ago, he was kidnapped in Iraq. Through a chain of events, he ended up in Syria. About two months ago, his father was contacted and was able to get his son smuggled across the border into Turkey. Last month, his son turned 18 years of age and was eligible to register as a refugee with the UN refugees' agency, UNHCR. But he will not get an interview for many months to come.
Traumatised, missing family and without friends, he tells his family he wants to come home. But it is much too dangerous for him to return. Trying to draw him out of his boredom, I ask him to tell me how his day was. What did he eat? Did he get outside? What is the weather like? I ask him what words he has learned in Turkish. I tell him what I ate, about the soup I cooked or the rainy weather. By the length of time between our messages, I suspect that he is looking up some of the English words. Sometimes we speak by phone and get to see each other.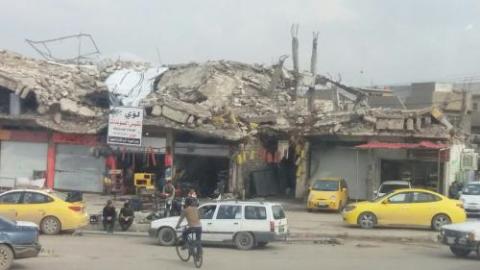 For some reason, I find our simple conversation today so tender. His family in Baghdad is grateful that we are in contact. They have another son who was also kidnapped. They do not know whether he is alive or not. The boys were separated after the kidnapping. The grief of this family seems to have no end. And this is just one family.
I was in Iraq for the month of October last year. One of the hardest things for me on that trip was the feeling I heard expressed that the country has become invisible. A doctor friend in Baghdad, his hurt palpable, told me he felt as though Iraq has been completely forgotten by the global community.
A friend from Baghdad sent me photos a couple of weeks ago, photos that he took from a bus window of the destruction in Mosel, and it was the side of the city that had suffered only 'minimally.' 
That same week Hunar Ahmed, writing for Kurdish media network 'Rudaw News,' reported ('Bodies of Mosul Civilians Contaminate Water and Threaten Epidemic,' 17 March 18): 'Heaps of bodies are being uncovered amongst the rubble of Mosul and in its river, threatening contamination and a public health emergency. Human remains are almost indistinguishable from the debris of ruined buildings.'
More than two million Iraqis have been displaced by the war against the Islamic State. According to a February 2018 Reuters report about interviews with refugee aid groups, 'Iraqi authorities are forcing thousands of displaced people to return to their home areas too soon despite the risks…. In two of the five camps the aid groups collectively oversee, 84 percent of displaced Iraqis said they felt safer in the camp than in their area of origin. More than half said their houses were damaged or totally destroyed and only 1 percent said they knew for sure their houses were available for return.'
War rages on in Iraq. Naomi Shihab Nye's words should help bring us back to ourselves, 15 years after the onset of the 2003 US-led war against Iraq. 'Who calls anyone civilised?'