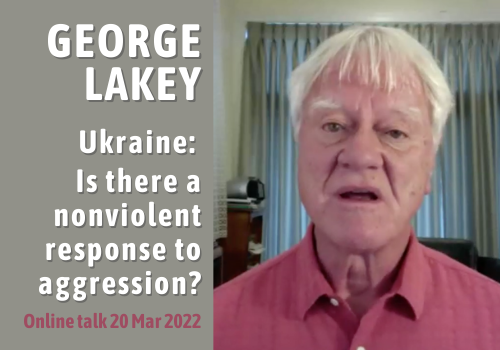 On 20 March, US author and activist George Lakey delivered a talk based on his 25 February article on Waging Nonviolence: 'Ukraine Doesn't Need to Match Russia's Military Might to Defend Against Invasion'
George's argument is that, throughout history, people facing occupation have tapped into the power of nonviolent struggle to thwart their invaders.
The talk, 'Nonviolent Response to Aggression', was hosted on Zoom by a Quaker group, Santa Monica Friends Meeting, based in California in the US. "Western Friend" (a Quaker periodical in the US West) played a crucial facilitation and technical role in the creation of this video.