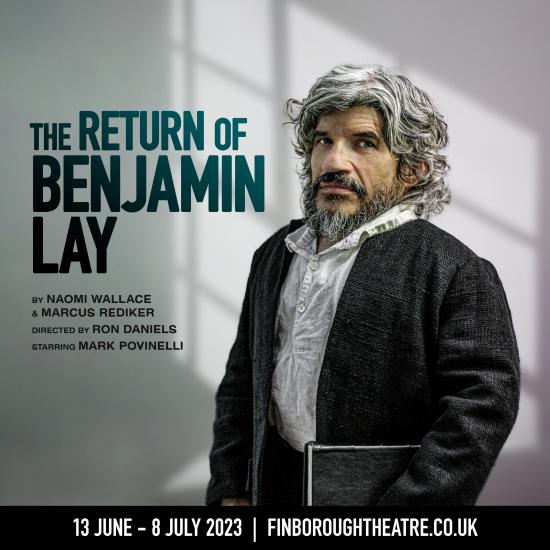 Benjamin Lay is having a renaissance – thanks largely to American professor and writer Marcus Rediker. His biography The fearless Benjamin Lay was first published in 2017 and more recently he has collaborated with David Lester to produce a graphic novel, Prophet against slavery.
Now he has collaborated  with playwright Naomi Wallace on the script of this one-person play, currently running at 'the small but mighty' Finborough Theatre.
It's an appropriate venue for the debut production of The Return of Benjamin Lay.
Lay was a small man (barely 120cm in height) who punched way above his weight as an early campaigner against slavery and for animal rights.
He was also a passionate Quaker and the simple theatre transforms beautifully into a meeting-house.
"The actor, writers and theatrical team delivered a perfect production"
Mark Povinelli takes the stage to address us, his fellow Quakers. An initial apology for his behaviour the last time he was in our company becomes a 70-minute narrative about his extraordinary life and uncompromising campaigning for equality.
Lay was keenly aware of the hypocrisy of the rich, 'weighty' Quakers who used slaves in their plantations, factories and homes. He was a vegetarian, would not touch sugar because it was tainted by slavery and chose to live in a cave and spin and weave fabric for his own clothes.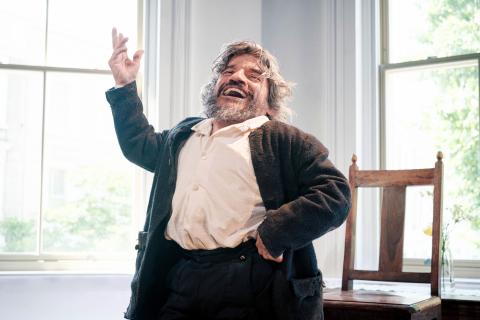 He was constantly being rejected from Quaker meeting houses because of his combative manner. For example, on one occasion he devised a spectacular stunt using pokeberries, a bible and a sword which is worthy of any contemporary campaign group.
It goes without saying that he was not a popular man in his time, but in the long run his passionate campaigning has had good effect.
Indeed, moral philosopher William MacAskill notes that 'the activism of Lay and others inspired a generation of abolitionists who provided a crucial bridge between North American Quaker thought and mass appeal in Britain', and thus provides part of the answer to 'why there was a successful abolitionists campaign in Britain in the early 1800s and not in any of history's previous slave societies'.
Lay was born in Essex in 1682 to a Quaker family.
He was a shepherd and later a glovemaker and only learned to read in his twenties when he became a sailor. He spent twelve years at sea, often crewing with former slaves. And he married Sarah Smith, a Quaker minister from Kent – also a person of restricted growth.
They moved to Barbados where they were appalled by the treatment of African slaves. In 1731, the couple emigrated to Pennsylvania and Lay's campaign to persuade the weighty Quakers to become abolitionists began in earnest.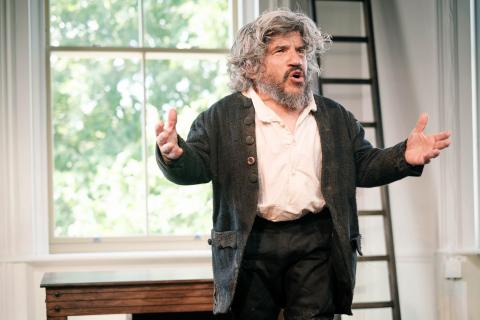 Back to the play – whilst it is a challenge to convey such a rich life in a one-person performance, the actor, writers and theatrical team delivered a perfect production.
It was a privilege to watch Povinelli perform in such an intimate space.
He has an established film and TV career, recently cast as The Major in Guillermo del Toro's Nightmare Alley.
Like Lay, he is a dedicated social activist and bringing Benjamin Lay to life on stage is a role that brings his professional and personal passions together.
I recommend a trip back in time: to meet Benjamin Lay, and to re-kindle your campaigning zeal in the here and now.