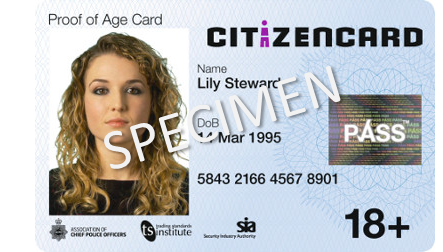 On 4 October, British prime minister Rishi Sunak made a series of policy announcements at the Conservative party conference in Manchester.
One of these was a year-on-year smoking ban. Sunak said: 'I propose that in future we raise the smoking age by one year every year. That means a 14-year-old today will never legally be sold a cigarette and that they and their generation can grow up smoke free.'
Currently, the legal age to buy tobacco or cigarettes is 18, throughout the UK. Sunak's ban would apply only in England, as health is a devolved issue, with different legal systems in Northern Ireland, Scotland and Wales.
One issue that doesn't seem to have got much attention so far is that this age-tracking ban means that smokers will need an England-wide identity card system. It will probably be an expansion of an existing voluntary government-backed ID card.
The political importance of this is that this version of the ban will help to normalise the idea of carrying a national ID card for a large number of people. Currently, over six million people smoke in the UK.
This ID-card-by-the-backdoor comes on top of the new law requiring proof of identity for voting in elections – and introducing another national ID card, the Voter Authority Certificate.
The Electoral Commission found that around 14,000 people were turned away from voting in May because they lacked acceptable forms of identification, and many more said they did not try to vote because they lacked acceptable forms of identification (or disagreed with the need to provide it). The commission also reported: 'There is evidence that some people found it harder than others to show accepted voter ID, including disabled people and the unemployed.'
The precedent
Sunak's smoking ban proposal is a carbon copy of the New Zealand / Aotearoa age-tracking smoking ban that became law last December.
On 13 December 2022, the Guardian reported: 'New Zealand is believed to be the first country in the world to implement the annually rising smoking age, ensuring tobacco cannot be sold to anyone born on or after 1 January 2009.'
New Zealand / Aotearoa already has a voluntary identity card system, the 'Kiwi Access Card'.
Originally called the '18+ Card', created to help people buy alcohol, the card has expanded to be a photo identification card for people without driving licences (and who don't have or don't want to carry around a passport). It can be used to access goods and services for seniors as well as for young adults; it can be used as proof of identity to open bank accounts, for example. The card, managed by the hospitality trade body, Hospitality New Zealand, costs NZ$60/£30 and is valid for 10 years. (It is also available to international visitors over the age of 18.)
The equivalent in the UK is the Citizen Card, which is more like an 18+ Card. It is issued in three categories: '18+' for adults; '16-17' for young people over 16; and 'Under 16' for children.
If Sunak's smoking ban goes ahead, it seems likely that the Citizen Card will be expanded (like the New Zealand/Aotearoa '18+ Card'), to cover people of all ages.