Welcome to Peace News, the newspaper for the UK grassroots peace and justice movement. We seek to oppose all forms of violence, and to create positive change based on cooperation and responsibility. See more
"Peace News has compiled an exemplary record... its tasks have never been more critically important than they are today." Noam Chomsky
About Peace News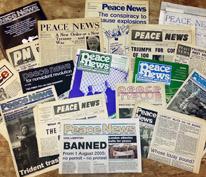 Published since 1936, Peace News is the UK's only grassroots newspaper covering the full spectrum of peace and justice issues. We have a staff of six part-time workers and currently publish 6 bi-monthly issues a year. Peace News Ltd is a not-for-profit limited company.
Our idea of another, better, world
Peace News opposes the brutal wars in Iraq and Afghanistan – and throughout the world – and the retention and renewal of nuclear weapons in the shape of Trident.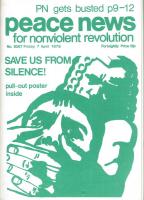 But these are only the most extreme forms of the violence which is inherent in our society.
This violence manifests also as sexism, racism, homophobia, hunger, inequality, corporate domination, government repression and the exploitation of people, animals and the environment.
Peace News seeks to oppose all forms of violence, and to create positive change based on co-operation and responsibility. To create a nonviolent world, we believe we must avoid violence in our struggle for change.
Peace News draws on the traditions of pacifism, feminism, anarchism, socialism, human rights, animal rights and green politics – without dogma, but in the spirit of openness.
Peace News events and projects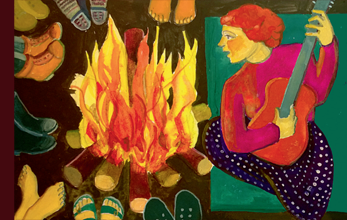 As well as publishing a newspaper, Peace News organises events and projects such as:
The Peace News Summer Camp an annual 5 day camp for activists.
Zylum - a set of digital tools for grassroots campaigners (no longer active from 2018).
The World is My Country - a visual celebration of the people and movements that opposed the First World War.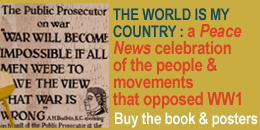 The Rebellious Media Conference, October 2011 creating a digital archive of Peace News from its first issue in 1936. While this project is in progress, the online archive of material for the last 15 years can be viewed here organising occasional training events for activists such as this one with Training for Change and Weaving Our Own Web
For forthcoming PN events see here.
For PN projects see here.
See the webshop for currently available books published by PN.
More about the history of Peace News....
Can be found in the following articles, published in the June 2011 issue marking the 75th anniversary of Peace News:
A word about Nonviolent Action
As well as being a guiding principle for Peace News, 'nonviolent action' was the name of PN's sister publication for five years until 2004 when it was absorbed into Peace News. Nonviolent Action provided a monthly round-up of grassroots activism across a breadth of peace, environmental and social justice issues in the UK. Contact us for further information.