Issue

June - July 2021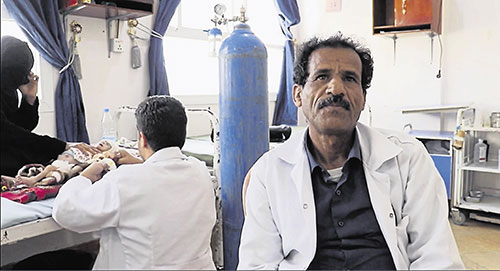 On 22 April, the Campaign Against Arms Trade (CAAT) was given permission by a high court judge to bring a case for judicial review of the government's decision in July 2020 to resume arms sales to Saudi Arabia.
Sarah Waldron of CAAT commented: UK-made weapons have been central to a bombardment [of Yemen] that has destroyed schools, hospitals and homes and created the worst humanitarian crisis in the world.'
In January the new Biden administration in the US 'paused' arms sales to Saudi Arabia and the United Arab Emirates pending a review of such sales to these countries.
Since July 2020, UK arms exports approved for Saudi Arabia have been worth £1.4bn.
Arms sales were halted earlier, in June 2019, when the court of appeal in London ruled that ministers had failed to assess whether the Saudi-led coalition had committed violations of international humanitarian law in Yemen, as should have been ascertained before military sales were permitted.
International trade secretary Liz Truss has justified resuming arms sales on the grounds that a review has now been held and it has identified only isolated incidents of attacks by Saudi forces on Yemeni civilians. (See PN 2644 – 2645.)