Welcome to Peace News, the newspaper for the UK grassroots peace and justice movement. We seek to oppose all forms of violence, and to create positive change based on cooperation and responsibility. See more
"Peace News has compiled an exemplary record... its tasks have never been more critically important than they are today." Noam Chomsky
1 x copy of the 'Climate Resistance Handbook: Or, I was part of a climate action. Now what?'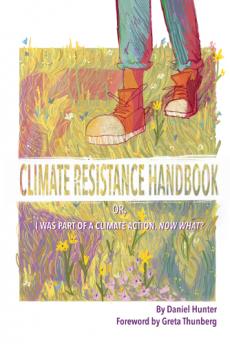 Featuring a foreword by Greta Thunberg.
If you're wondering how to build a powerful, strategic movement that can make big wins for climate action, this is your guide.

The Climate Resistance Handbook can be downloaded for free here (in PDF or E-PUB formats). Peace News has also printed hard copies of the book to help get it out to the UK climate movement and is making these available at cost price (incl p&p) to those with UK postal addresses. See here if you just want to purchase five copies or here to purchase ten copies. Please contact us directly if you would like to purchase more than 20 copies: 0207 278 3344 or promos@peacenews.info. You can read a sample extract here.
The Climate Resistance Handbook brings together a wealth of learnings from the climate justice movement. It starts with breaking social myths about how social movements win. Then dives into campaign tools and frameworks you can use. It closes with how to grow your group and use creative, impactful actions and tactics.
This book is full of stories of climate warriors from around the globe and historical movements. It's filled with practical wisdom and inspiration to make you more effective, more active, and ready for what's next.
"A crucial book for a crucial moment. If you're wondering 'How can I help change the world?' this book will give you some powerful answers."
– Bill McKibben, founder 350.org
"If every youth leader had this book, we would be an even greater force to be reckoned with."
– Hazel Macmillan, Youth Climate Striker