Issue

October - November 2018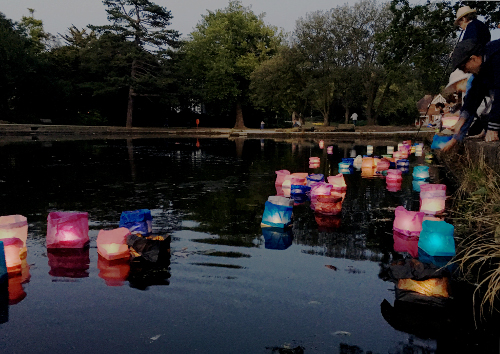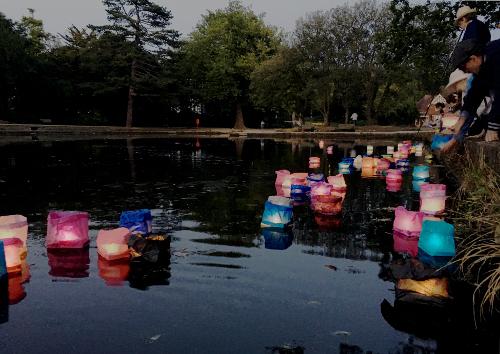 Hiroshima lanterns in Alexandra Park, Hastings, on 6 August. Photo: PN
In early August, the annual fast in remembrance of the Hiroshima and Nagasaki bombings was held in seven countries.
In London, four people fasted behind the ministry of defence in Whitehall. They also held a demo outside Downing Street urging the UK to sign the UN global ban on nuclear weapons.
Long-time Scottish peace activists Janet Fenton and Brian Quail fasted in Edinburgh and Glasgow. In Knighton, Wales, Trident Ploughshares co-founder Angie Zelter fasted in her local church, where anti-nuclear events were held.
About 20 people fasted in Paris, organising anti-nuclear events. Fasts also took place in five other places in France. There were also small fasts in the US, in Germany and in New Zealand.
The fast has been held between Hiroshima and Nagasaki Days (6 and 9 August) since 1984, as a call to action against nuclear weapons.