Issue

June - July 2016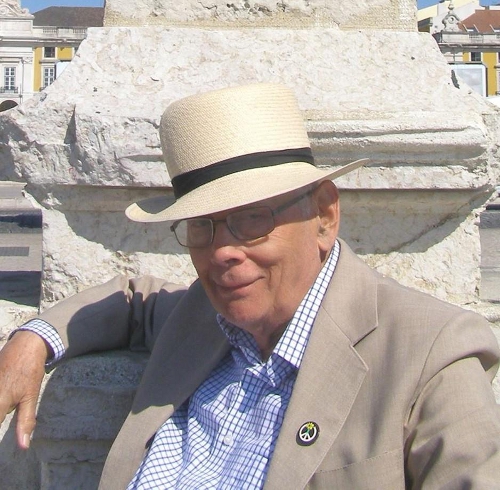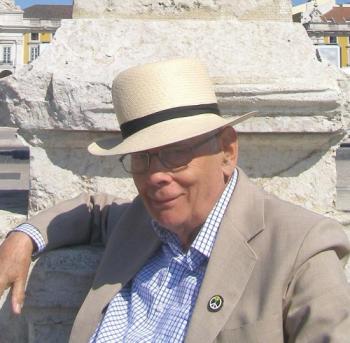 Photo: Jill Gough
Over his 91 years, George has been an extraordinary example of a human dedicated to making the world a better place.
He was until recently an active member and vice-chair of CND Cymru. Over many years, together with his late wife Jeanne, George was an absolutely reliable member of many other groups dedicated to change, including Cardiff Peace Shop, Cynefin y Werin, Ex-Services CND and Veterans for Peace, the Bridgend Bunker Campaign, the Snowball Campaign (when George and Jeanne cut the fence before handing themselves in to the police), Caerwent, Brawdy, Llanishen CND, Stop Hinkley... It is impossible to list them all here.
George was also an active member of the Communist Party of Britain to the end. Having come to Wales as a miner in the 1950s, George stood in at a League for Greek Democracy meeting as an NUM delegate for his lodge – it was here that he met his future wife, Jeanne.
Having trained as a teacher, George went to work in Craig y Parc, the special needs school at Pentyrch. He was then headhunted by Penarth Ysgol Erw'r Delyn (Penarth School for the Physically Handicapped – the name literally means 'Acre of the Harp'), before becoming the head of Meldreth Manor in Hertfordshire, with Jeanne on his team – putting them both at the cutting edge of education provision for children with cerebral palsy.
Jeanne and George later returned to south Wales and George took up the residential headship of Ysgol Erw'r Delyn in Penarth. On retirement, George and Jeanne moved to Cowbridge and became fluent in Welsh after attending day classes, evening classes, crash courses, Llangrannog Welsh centre courses, Eisteddfod courses and residential courses.
With Jeanne, he became even more active in the peace movement. They travelled to the USSR as part of a peace delegation in the 1980s; represented Wales at a protest about the launch of nuclear submarines in Brittany; sat down in the road at the Hinkley Point and Trawsfynydd nuclear power stations, and 'trespassed' on land designated for military training on the Brecon Beacons.
As one might expect as the member of a choir – and George was a member of Côr Meibion y Machlud – he understood the power of voices raised together in unison. He believed in progress through the joint energy, will and struggles of real, ordinary (special) people.
There is a myth that as we age we become less engaged and more reactionary. It isn't true, and George's life is the proof.