Issue

June - July 2016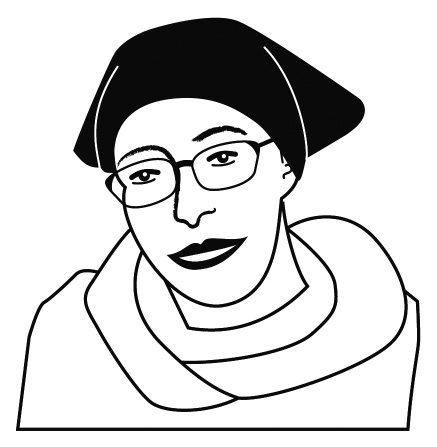 If you don't live in Scotland, you might not know the phrase, 'the carrying stream'. It has come to mean being part of the passing on of tradition, particularly through music and culture, and comes from the words of Hamish Henderson. Hamish was, among many other things, a great Scottish songwriter, collector and passer on of traditional songs. His final words, taken from the elegy he wrote for himself, is where this phrase 'the carrying stream' comes from;

'Maker, ye maun sing them….
Tomorrow, songs
Will flow free again, and new voices
Be borne on the carrying stream.'

Hamish also wrote the 'Freedom Come All Ye', a well-known radical song that challenges militarism and seeks to build social and economic equality in Scotland and throughout the world.

We sing 'The Freedom Come All Ye' to connect with the history of radical Scottish internationalism, to remind ourselves of our brothers and sisters in past struggles, and to recommit to those same principles now, to keep working towards that vision of a more just future for all.

In the final verse, we are invited, as we invite others, to extend the hand of hospitality to all so that none shall be without food or shelter. '

'The Freedom Come All Ye' was penned in 1961 when the first nuclear submarines sailed up the Clyde to great protest and resistance from the Scottish people and beyond.

The huge warships that brought the supporting equipment and US military personnel ahead of the submarines were accompanied by kayaks of activists trying, however small they might be, to stop the war machine.

Part of Hamish's response to the threat brought by these machines was to reinforce the humanness that we share and to extend the hand of friendship, as our government extended the hand of threat. And we still sing his words today.

We are all part of a bigger community. Bigger communities. We are part of a bigger ecosystem and a bigger world. As activists, we live in the now, we act in the now, but we keep a hold of the threads behind us and the threads in front.

It can be tiring, thinking about the potential future impact of everything you do. It can be demoralising, looking back and seeing how small some changes are, how slowly humanity can learn. But it is this collective consciousness also that gives us hope, that reminds us how far we have come, and teaches us those lessons our forebears learnt so that we don't need to make the same mistakes. And singing these songs can help us to keep a hold of past, present and future at the same time, without becoming overwhelmed by it all.

Last month, a very wonderful woman and activist called Helen Steven died. She was an inspirational peaceworker and she taught me a great deal about activism. She broadened my understanding of that steadfastness we activists need, and she helped me with the patient and compassionate quality we must nurture to help support ourselves and others to see the world from diverse perspectives. She also taught me some of my first political songs.

The first song I remember learning from Helen was: 'Under the full moonlight we dance, spirits dance, we dance, joining hands we dance, joining souls rejoice.'

It's a song that travelled through the Greenham Women's Peace Camp, and it celebrates the community we must enjoy together to create our vision for a better world. I wasn't at Greenham, but my older sisters in the struggle were, and my connection with those struggles is so much greater for my singing with them their songs as they have passed on their experiences and lessons.

I sing 'Under the Full Moonlight' in Helen's voice more than I do my own voice. I shape the words as she did because I learnt it by ear. I don't know the names of other women she sang that song with, but no doubt I carry a little of their voices in mine, as I do hers.

Other people I sing this song with, sing in their own voices, passing their own and other's experiences on. And those I teach it to will sing in a little of their voice, a little of mine and a little of Helen's, though they may never have met her. What a beautiful gift to be able to sing together, to share each other's stories as we build a better world together, to connect these threads of past to future through our lives and our songs.