Issue

February - March 2016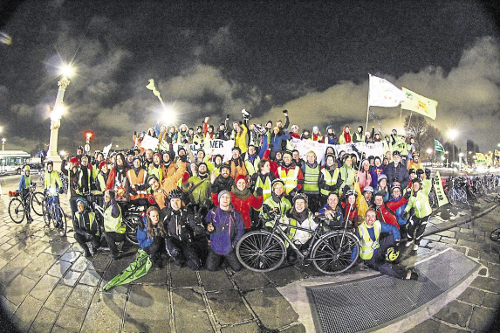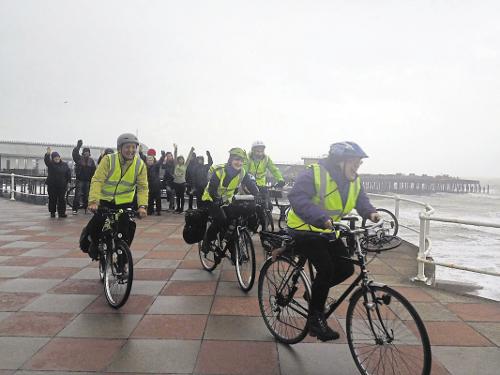 PN's Milan Rai (l); Emily Johns (r), Abby Nicol; and Thad Skews, set off on 6 December from Hastings Pier for the Paris climate talks.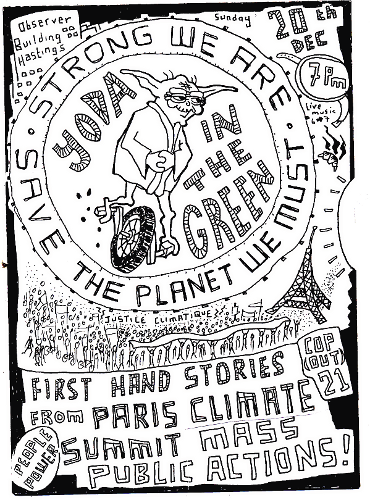 The four reported back afterwards. Poster: THAD SKEWS.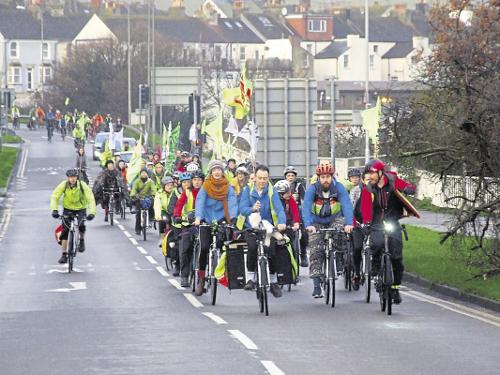 The 130-strong Time to Cycle ride nears Newhaven ferry port. photo: cat fletcher.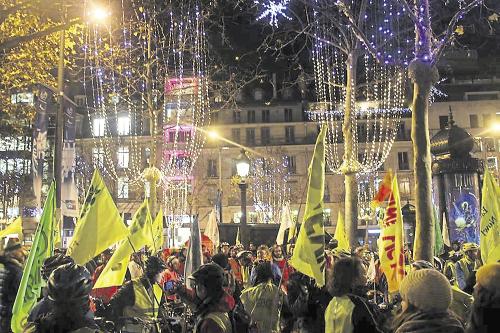 After five days cycling through Dieppe, Rouen and Freneuse, we reached Paris on 10 December, forming an illegal mass ride which was 'kettled' by police on the Champs-Elysée – for 20 minutes.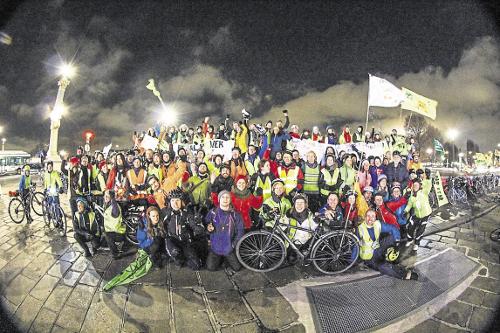 The ride continued, stopping at the Place de la Concorde. l The UK riders joined cyclists from other countries on 12 December for another illegal mass ride.