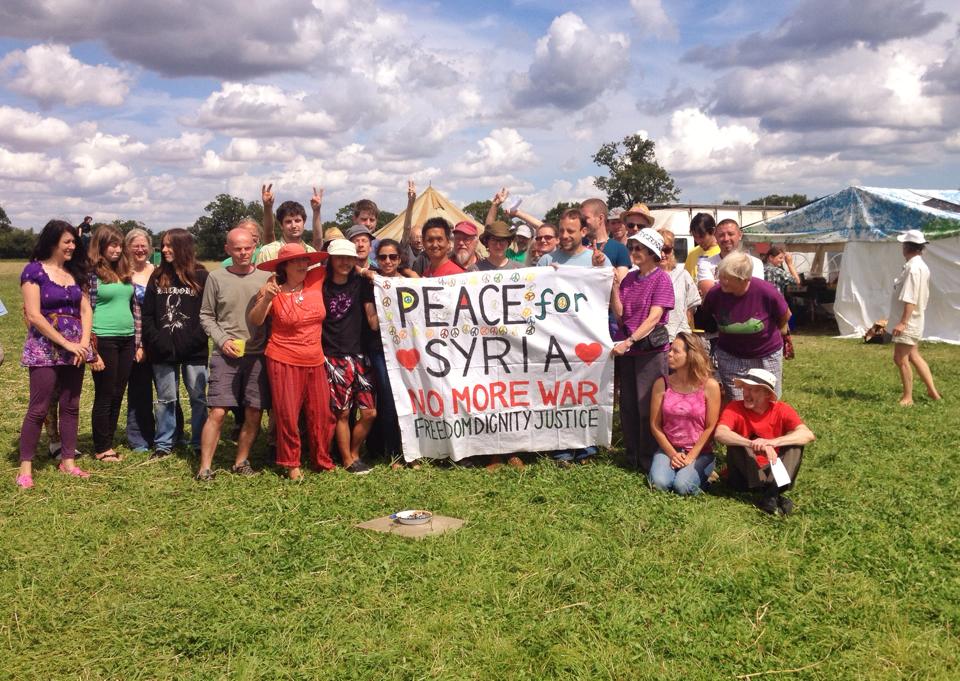 The Peace News Summer Camp started in 2009. A five-day participatory, family-friendly event that attempts to embody many of the characteristics of the future society towards which we're working – inclusive, democratic, participatory, renewably-powered and environmentally sustainable.
 An opportunity for a broad spectrum of people – activists, community organisers and other people working for and exploring radical social change – to come together and develop our intentions, priorities, knowledge, strategy, skills and networks in support of our different movements, be they anti-racist, environmental, global solidarity, anti-war, feminist, localisation, anti-cuts, counter-militarist, disability, LGBTQI, food sovereignty, radical health and other movements for transformation. 
See www.peacenewscamp.info for more info.