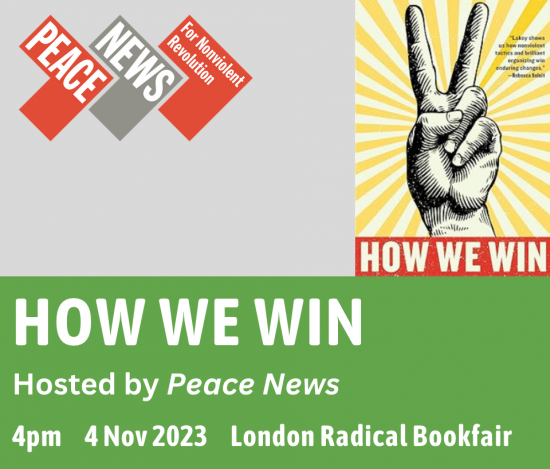 When: 4-5pm, Saturday 4 November 2023
Where: Room RHB137, The Richard Hoggart Building, Goldsmiths, University of London, New Cross, London SE14 6NW
Are you angry about climate change, the cost of living crisis and the arms trade? Are you concerned about the rights of refugees or the rise of the far right? Do you want to end zero hours contracts or protect your local library from closure? If so then Peace News' 'How We Win' workshop might be for you.
Run by long-time campaigners, and drawing on decades of activist experience, this is an opportunity to explore how we can take effective action to bring about the changes we want to see in the world.
See https://londonradicalbookfair.wordpress.com for more about the Bookfair, including the full programme.
Image