Issue

October - November 2023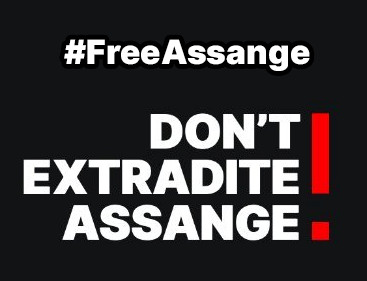 Don't Extradite Assange (DEA) is recruiting people for a mass protest at 9am at the high court in Central London on 'Day X', when Julian Assange faces his last chance in a British court to stop his extradition to the US for exposing US war crimes. He could face up to 175 years in prison.
The mobilisation for Day X has included a virtual rally in the metaverse on 26 August, addressed by avatars of Assange and Jeremy Corbyn among others, and a 'Big Bike Ride for Assange' on 23 September.
Cyclists pedalled 11 miles from Belmarsh prison, where Assange is being held, to a rally at the high court.