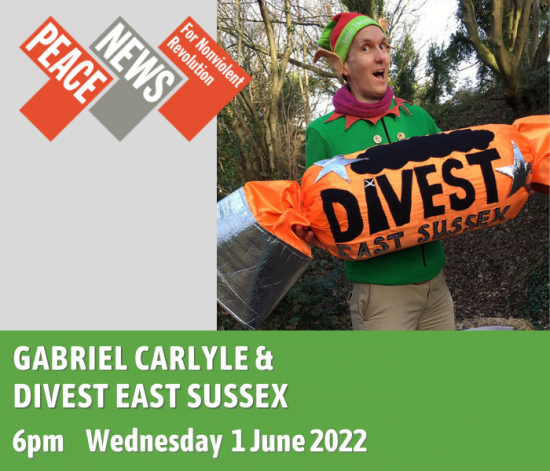 Activist, Iraq-sanctions-breaker and former junior research fellow in mathematics, Gabriel is the PN promotions worker, finance worker and reviews editor. He's also the co-ordinator of Divest East Sussex, which persuaded Hastings borough council to divest from fossil fuels in 2016. Since then, the group has been working on the tens of millions of pounds invested in fossil fuel companies by the East Sussex county council pensions fund.
6pm – 7pm, Wednesday 1 June 2022. On Zoom. Register here: https://tinyurl.com/PN-Chat-Gabriel
You can also join by phone if you don't have the internet: see here for details of how to do this. Please call Claire on 0207 278 3344 for the Meeting ID and Passcode (these can also be found on the backpage of the print edition).
For help before or during the Chats, call 07980 748 555