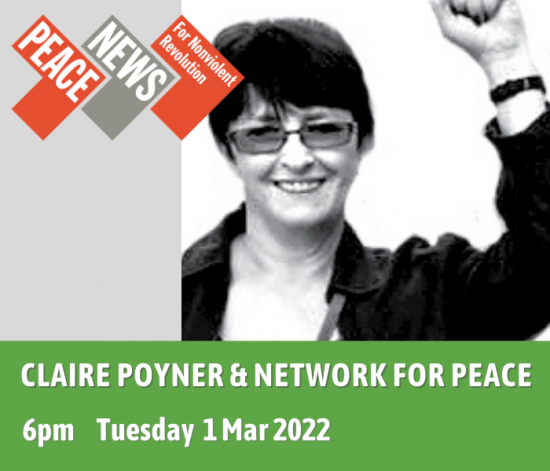 Your chance to find out more about PN admin worker Claire Poyner and the UK-wide Network for Peace (which she co-ordinates), following on from our interview with Claire last issue. Claire will be interviewed by PN editor Milan Rai, and then there will be Q&A. 
6pm – 7pm. On Zoom. Register here: https://us06web.zoom.us/meeting/register/tZIvc--tqjopHd0gRPOjJ8gta6AB9Jm_wI-V.
You can also join by phone if you don't have the internet: see here for details of how to do this. Please call Claire on 0207 278 3344 for the Meeting ID and Passcode (these can also be found on the backpage of the print edition).