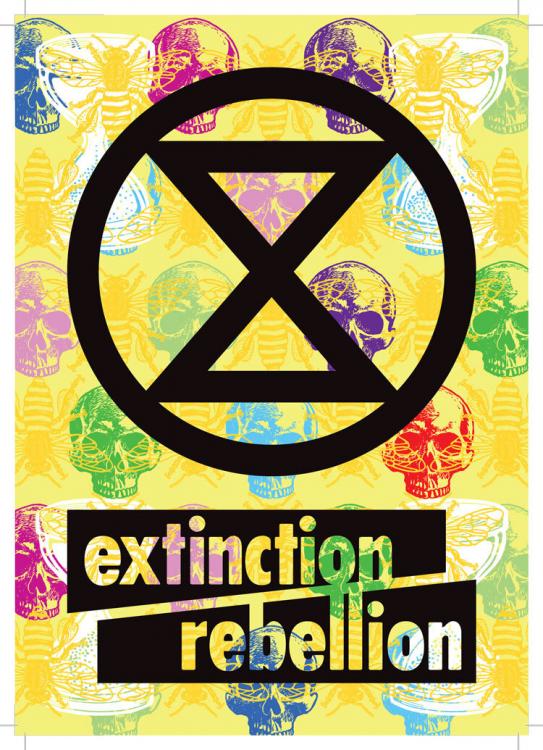 This is a moment of huge potential
On one hand, there are many reasons to feel the future is bleak: recent failure of COP27,  vicious attacks on migrants, unravelling living standards, widening inequality, crashing biodiversiy, and extreme weather events brought about by worsening climate conditions to name a few. On the other hand, there is a unique opportunity to unite across divides for effective action, and there is an amazing potential for change. 
Along with the peace movement's focus on war causing climate change, we are also concerned about social justice and the environment. Everything is linked, and we have a responsibility to deliver an effective strategy for change. We have long recognised that the climate crisis is connected to all of our social issues; the cost of living crisis is the price of climate inaction. It's no surprise that across almost every sector, unions are re-energised and strikes are taking place. Now is the time for consolidating cooperation between groups, movements and all of humanity. 
The government's unlawful plans for business and profits as usual have never been so transparently flawed and widely understood.  A fresh approach to politics is needed now, to make the kind of decisions required of us in the 21st century. In order to achieve this we need to come together, and avoid descending into factional arguments, that divide us when we need to be united. We can only survive through co-operation. XR have recognised this necessity for us to collaborate to create a positive, irreversible, societal tipping point.
What is the action?
The intention is to adapt XR's usual methods to be radically inclusive - for the first time, XR is not aiming for arrests - and instead are demonstrating faith in a critical mass of people to create a moment that's inclusive and impossible to ignore. They are inviting all people, all groups, all organisations to come together and co-design an action which shares the great wealth of knowledge and organising power that our movements have when combined. 
The target is for 100,000 people, from all walks of life - to gather peacefully in large numbers at the nation's seat of power, the Houses of Parliament and maintain a continued presence over a number of days. During those days, contributing organisations can collaborate or carry out their own activities, knowing that there is amplification, support and strength in numbers. Multiple voices will combine to deliver a coherent message. 

XR are welcoming non violent activity which supports their XR demands:

1. An immediate end to new fossil fuel investment. 
2. A plan. A plan prepared by a Citizen's Assembly to take us out of fossil fuels by 2030 in a way that is just for everyone, and all life on our planet.
Why will it work?
Imagine what 100,000 people working together could do. Imagine you and your organisation are part of that. Would it be unstoppable?
Why Collaborate?
Extinction Rebellion UK is made up of thousands of people active in communities across the country willing to do the work required to drive change and connect with other organisations. The peace  movement also has thousands of people active in many different social change organisations. We can join together and become unstoppable.
"Humanity has a choice: cooperate or perish - It is either a Climate Solidarity Pact — or a Collective Suicide Pact. The blame game is a recipe for mutually assured destruction." - Antonio Guterres CoP27
You are needed, we are needed, everyone is needed. 

When?
Spring 2023 is an opportunity to drive change in new and unprecedented ways. XR have studied the calendars closely, taking into consideration many factors, and as a result are suggesting an action in the Spring. Planning several months in advance will provide them and us with the necessary lead in time to build enthusiasm and mass support from the public.
Aligning with Earth Day, and when Parliament will be in session is sensible; a focus date of Friday April 21st is suggested.  
XR are starting in January with a programme of feed-in events, marketing, promotion and messaging lasting 100 days (10th Jan - 21st April).  XR hopes that this is something we can co-create, or each do in tandem, tailored to our specific audience and maintaining our own communication styles. They feel there is a broad scope to be creative and innovative here.
Ways to be involved:
XR have reached out to the peace movement through XR Peace. We are therefore need your help and  participation to mobilise as many people in the peace, anti-militarist and real security movements to take part. We need to plan what our peace bloc will look like and to ensure we can maintain a steady and nonviolent presence throughout the days of the protest.
We would also like to add 2 or 3 of our own demands and thus also want your suggestions as to which would be appropriate. There will, hopefully, be other social change groups adding their 2 or 3 demands to a collective set of demands that our presence will publicise.  
XR Peace are willing to act as a conduit for our peace demands and to work in an alliance of peace groups to enable us to jointly prepare for the 21st April and beyond. We will join the Alliance and Solidarity Building team that XR have set up to enable many different civil society groups to co-create and collaborate to build a mass movement for April 21st and onwards. This will enable us to keep up to date with the overall plans of XR but also to enable us to work with the many other civil society groups joining the mass demonstration. This will be a people's action not attributable to any one organisation.
Please get in touch so we can organise our peace bloc together by emailing us at xrpeace@gn.apc.org
Nothing is set in stone and to be successful we need to start work together as soon as possible.