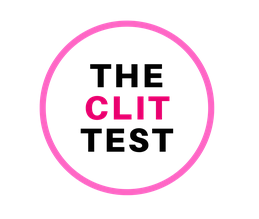 Coined by cartoonist Alison Bechdel in 1985, what has become known as The Bechdel Test – whether a movie includes at least two women who talk to each other about something other than a man – is now widely discussed by consumers and creators of popular culture.
But just as we have got our heads around one necessary and very welcome feminist-driven test, along comes a shiny new challenging feminist-driven test: the Clit Test.
Dreamt up by Frances Rayner and Irene Tortajajada, the test is a product of the wealth of research which shows the vast majority of women don't orgasm from penetrative sex alone. This creates a huge "orgasm gap". After asking more than 50,000 US adults if they usually or always orgasm during sex with another person, a 2017 study published in the Archives of Sexual Behavior journal found heterosexual men were the most satisfied group, with 95 per cent agreeing, while heterosexual women were the most dissatisfied group, with only 65 per cent agreeing.
Frustratingly, this reality is not reflected on screen, with heterosexual sex scenes usually representing or implying penetrative sex followed by a When Harry Met Sally-sized orgasm for the woman.
"In both Hollywood films and porn, the sex act is portrayed so it represents only about 6-10 per cent of women's response", Professor Elisabeth Lloyd, author of The Case of the Female Orgasm, told Vogue magazine in July. "That's how many women have orgasm with plain intercourse, without additional clitoral stimulation."
In contrast "the clit test celebrates sex scenes that reflect that the clitoris is a central part of sexual pleasure for most women", the dedicated website explains. "Any time you acknowledge that the clit exists you pass the test. This could be showing, mentioning or even heavily implying clit touching, cunnilingus (oral sex for women) and women masturbating."
From fighter pilot Maverick (Tom Cruise) bringing his instructor (Kelly McGillis) to ecstasy in Top Gun (1986) to Leonardo DiCaprio and Kate Winslet getting steamed up in the car in Titanic (1997), movies are littered with examples of hugely problematic sex scenes that fail the test.
Consider the decades-long James Bond franchise: the secret service agent has slept with hundreds of apparently very satisfied women but has never once deigned any interest whatsoever in their clitorises, as far as we know.
More recently, the first sexual coupling in 2019's Long Shot between Seth Rogan's speechwriter and Charlize Theron's Secretary of State, in which both orgasm simultaneously from penetrative sex within 30 seconds, caused quite a stir online. Rogan himself replied to a viral tweet questioning the scene, and Vulture did a series of vox pops in Greenwich Village asking people about it. Interestingly, the second sex scene in the film, which includes Theron's character asking to be choked "a little bit", doesn't seem to have caused any controversy.
However, perhaps the most surprising test result is from the TV series Normal People (2020). Lauded by critics and viewers for its explicit and loving sex scenes, it nevertheless fails the Clit Test – all of the sex scenes focus on penetration.
But we shouldn't get downhearted. The Clit Test website lists plenty of passes too, including the films Booksmart (2019) and Ladybird (2017), and the TV series Feel Good (2020) and the Obama-inspired wanking in Fleabag (2016-19). It's only just been broadcast, so doesn't appear on the Clit Test website, but judging by the enthusiastic cunnilingus shown in the first episode Love Life (2020) should be a safe pass. Special mention should also go to British actress, screenwriter and director Michaela Coel for the sexually honest and hilarious Chewing Gum (2015-17) – "dick-centric sex sucks" – and I May Destroy You (2020).
There are, you may have noticed, some common themes here – recently made women-centred movies and television, usually written or directed by women.
But as much as we should celebrate new, enlightened talent, let's not forget they stand on the shoulders of giants. In the Willy Russell-penned Brit flick Shirley Valentine (1989), the aforementioned Liverpudlian housewife runs through an earth-shattering monologue. "I think sex is like Sainsbury's - you know, over-rated", she explains. "It's just a lot of pushing and shoving and you still come out with very little in the end". She then recounts a conversation with her belligerent oaf of a husband. "Have you ever heard of the clitoris?", she asks. "Yeah", he replies. "But it doesn't go as well as the Ford Escort".
And, of course, there was the paradigm-shifting Sex in the City (1998-2004), which expertly and amusingly refocussed attention on female pleasure and concerns. "Look at this", Charlotte, who is having very unsatisfactory sex, says as she watches a sex scene on TV in one episode. "He climbs on top of her, next thing you know, she's coming. No wonder they're lost, they've no idea there's more work involved."
Writing on the Clit Test website, Rayner and Tortajajada explain the important ramifications of representations of sex on screen: "The sex script on screen is one of the main reasons there is such a big orgasm gap between cis men and women. When we get together, we tend to perform what we believe is expected and desirable."
Here's hoping the Clit Test reaches the same level of cultural saturation and impact as the Bechdel Test.